Share in the celebration and remember the significance of the holiday.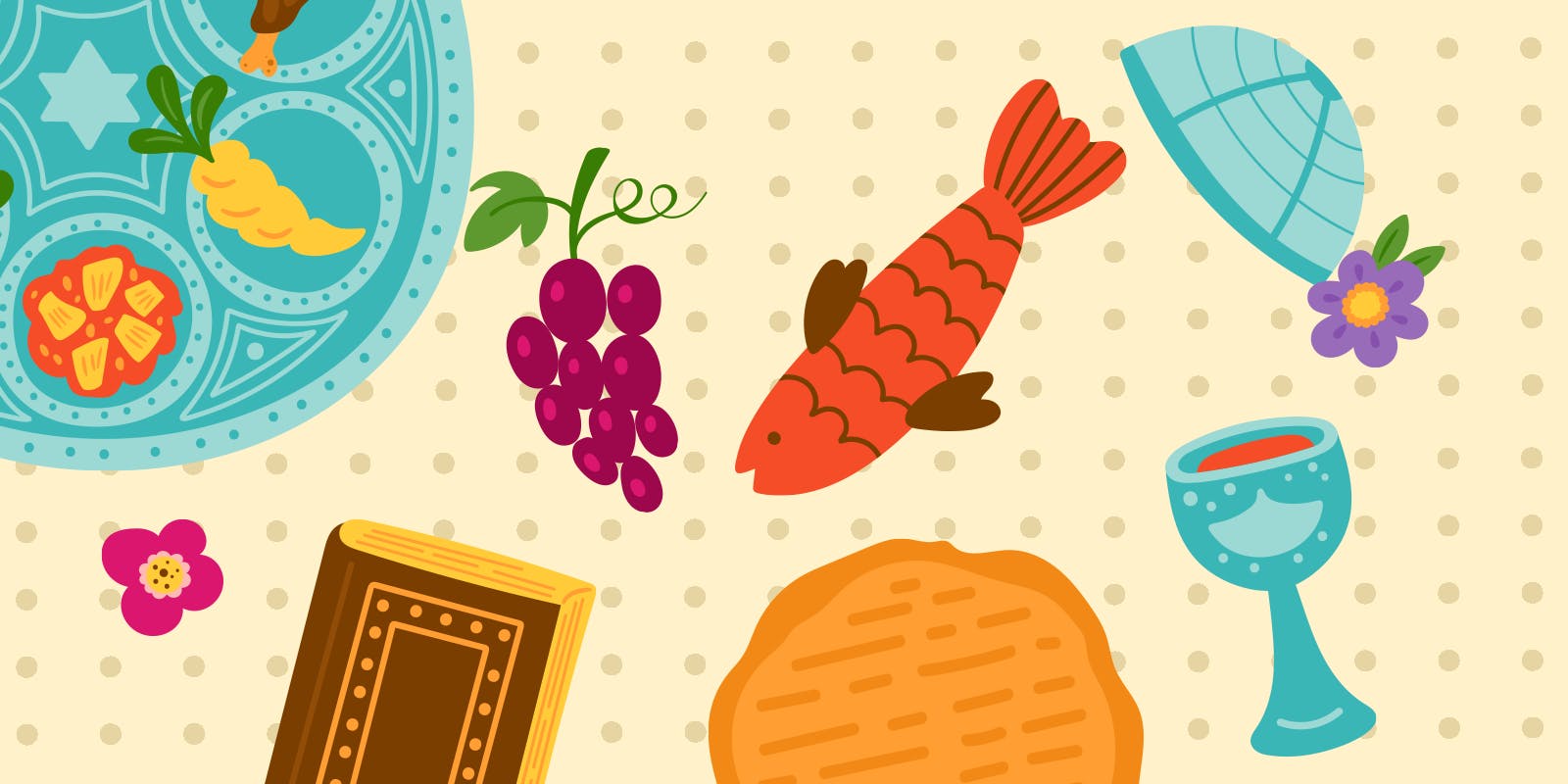 Passover celebrations are a vital component of the holiday calendar for those of the Jewish faith. This holiday always occurs in the spring and gives people around the world an opportunity to reflect on the struggles and successes of their ancestors. There are many customs, traditions, and celebrations that are observed during Passover each year.  
About Passover
Knowing Passover meaning is essential to understanding the significance of this holiday. You may also hear Passover called "Pesach," which is the traditional Hebrew term used for Passover. When referring to Passover in the bible, the time is associated with the Book of Exodus. In the Book of Exodus, God aids the Israelites who were enslaved in ancient Egypt to escape from the oppression of the Egyptians. This was a time of struggle for the Israelites, but as they were successful in escaping, the Passover holiday is a celebration.
When is Passover
Every year, Passover starts on the 15th day of Nisan (a month on the Hebrew calendar), which usually coincides with late March or early April on the Gregorian calendar. So Passover 2023, 2024, 2025 and so on will all begin and end on different dates in March or April. If you want to know the duration of the celebration (How long does Passover last), it is an eight-day holiday.
Passover Seder
This is the name for the traditional Passover first night celebration, which marks the beginning of the Passover holiday. The Seder ceremony happens on the 14th day of Nisan every year, the night before the first full day of Passover. After the sun goes down the night before Passover begins, families re-tell the story of how their ancestors were liberated. Then, Seder attendees eat a special Passover meal.
With the Seder meal comes many symbolic and traditional foods that families spend a great deal of time and care preparing for the holiday. Every Seder meal revolves around the Seder plate. On the plate, there must be several different components, including:
Zeroah (roasted shank bone from lamb) – symbolic of a sacrifice made before the Israelites escaped.
Karpas (parsley) – symbolic of the difficult work the Israelites did in Egypt.
Charoset (a mixture of apple, wine, spices, and nuts) – symbolic of bricks the enslaved people made.
Beitzah (roasted egg) – symbolic of a Holy Temple sacrifice.
Salt Water – symbolic of the tears shed by the people (typically parsley is dipped in this).
Maror (bitter herbs) – symbolic of slavery's bitterness.
Passover Seder is a time where many families gather together in a home to eat together and reflect on their ancestry and religion. Some families even hold Seder on both the first and second nights of Passover, but it depends on their preferences.
Passover traditions
In addition to Passover Seder, there are many other traditions to help people mark the occasion. Even if you have been celebrating Passover your entire life, it's always a good time to look into popular traditions and see if you can celebrate in new ways. Here are just a few ways to enjoy your Passover even more this year:
Send Cheer - Passover is a holiday for the entire family, and it is an excellent idea to get kids involved early, so they understand the importance of the tradition. Sending them a Passover ecard is a great way to get children excited about the holiday. Remind them of how hard their ancestors worked to give them the lives they have today, and share the significance with a fun, animated ecard with lively music!


Host Seder – While Seder is typically held at home with the family, it does not have to be that way. Many times, people cannot travel to be at home for Passover, but that means they can create new ways to celebrate. If you want to host a Seder for your friends or community members, send out invitations and assign each person a dish to make. Then come together and enjoy the storytelling and meal with your friend-family. You can even host a virtual Seder online!


Remove All Leavened Food from Your Home - In the Torah, it states that God commanded the people of Israel to remove leaven from their houses for a full seven days. If someone were to disobey, they were told they would be cut off from Israel. As a result, before Passover, many Jewish people remove all leavened foods from their homes. This includes all foods that contain leaven which is a grain product that was fermented in water.


Bake Matzah Bread – As an unleavened bread, many Jewish people bake matzah bread instead. Preparing the bread is a popular way to get ready for Passover, and a delicious recipe to add to your baking repertoire.
Have a Happy Passover
Celebrating Passover is an important tradition for many people and has a deep cultural significance. Be sure to wish your friends a happy Passover, and even try baking some matzah bread to celebrate. It is the perfect occasion also to learn more about the lives of the Israelites in Egypt and the impact their lives still have on the Jewish people today. Enjoy your Passover this and every year!