An anniversary is one of the most important dates of the year for any relationship. Here's how to hit just the right note for your next anniversary celebration!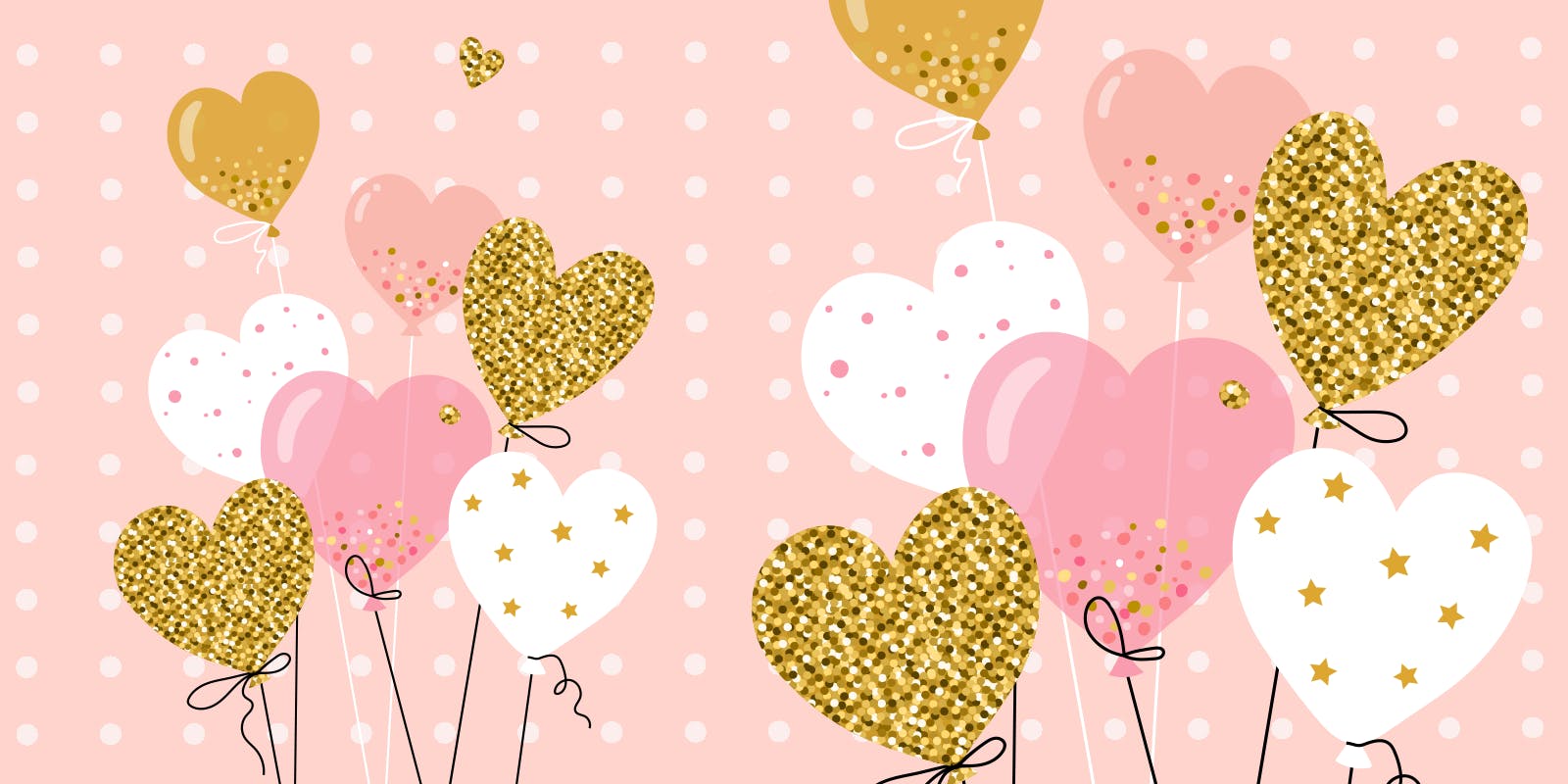 What are anniversaries?
Anniversaries are a way for people to commemorate important events in their lives. Whether it's a wedding, a job, or a significant achievement, anniversaries serve as a reminder of the milestones we have achieved and the progress we have made over time. Other types of anniversaries include the Independence Day of various countries, Armistice Day or Veteran's Day, which celebrate our armed forces and work toward peace, and even birthdays. Celebrating anniversaries is a way to honor the hard work, dedication, and commitment that has gone into achieving these milestones.
The most popular type of anniversary, however, is the anniversary that celebrates our personal relationships. Some couples will celebrate the anniversary of their first date, when they became a monogamous couple, and when they became engaged. Perhaps the most important anniversary, however, is the wedding anniversary. 
Why do people celebrate anniversaries, anyway? 
Anniversaries are a time to reflect on the past and to look forward to the future. They allow people to reminisce on cherished memories and to set new goals and aspirations for the future. Here are several more reasons to celebrate an anniversary: 
To strengthen a relationship

To express appreciation for our partner

To express gratitude for our loved one

To celebrate a big accomplishment

To give meaning to our lives
What names are associated with each anniversary?
The earlist existing record of anniversary names and gifts date back to 1500s in Germanic nations. Back then, a husband would give a silver wreath to his wife for their 25th aniversaty and a golden wreath for the 50th annivarsary. Of course, wreaths were something gifted by rich people and people didn't live that long so celebrating a quarter or a half century together was a big thing. In the Victorian era, it became fashionable to celebrate smaller anniversaries and the married couples would through large parties to celebrate the union. This way, more themes and anniversarry gifts were incorporated. The newspaper exerpt from The Evening Reflector of Abilene, Kansas, published on September 27, 1887 shows us the types of anniversary names that have now been added to the list, in addition to the existing two: Paper wedding (1 year), Straw wedding (2 years), Candy wedding (3 years), Leather wedding (4 years), Wooden wedding (5 years), Tin wedding (10 years), Linnen wedding (12 years), Crystal wedding (15 years), Floral wedding (20 years), Pearl Wedding (30 years), China wedding (35 years), Coral wedding (40), Bronze wedding, (45 years).
The names of anniversaries were not standardised and it was common to see some variations. In 1922 the American author, Emily Post, summarised and refined the list in her book, Etiquette in Society, in Business, in Politics, and at Home. The industrialisation of the 20th century allowed to include many more items on the list and some symbols were replaced. For example, straw was replaced by cotton and coral was replaced by ruby. You can see the full list below:
1st Anniversary - Paper 
2nd Anniversary - Cotton 
3rd Anniversary - Leather
4th Anniversary - Fruit or Flowers
5th Anniversary - Wooden
6th Anniversary - Sugar or Candy
7th Anniversary - Copper
8th Anniversary - Bronze or Pottery
9th Anniversary - Willow Pattern or Pottery
10th Anniversary - Tin
11th Anniversary - Steel
12th Anniversary - Silk & Fine Linen
13th Anniversary - Lace
14th Anniversary - Ivory
15th Anniversary - Crystal
20th Anniversary - China
25th Anniversary - Silver
30th Anniversary - Pearl
35th Anniversary - Coral or Jade
40th Anniversary - Ruby
45th Anniversary - Sapphire
50th Anniversary - Golden
55th Anniversary - Emerald
60th Anniversary - Diamond
65th Anniversary - Blue Sapphire
70th Anniversary - Platinum
75th Anniversary - Diamond
80th Anniversary - Oak
For more ideas of what to give to your loved one or to your favorite couple to help them mark their big day, and what to write, check out our other blog article - The best gifts to give for each anniversary.
Top 5 anniversary celebration ideas. 
Celebrating an anniversary can be a special way to commemorate a milestone in a relationship or marriage. Here are some ideas for ways to celebrate an anniversary:
Plan a romantic dinner: Book a table at a fancy restaurant or prepare a special meal at home. Set the table with candles and flowers to create a romantic atmosphere.
Go on a vacation: Plan a weekend getaway or a longer trip to celebrate your anniversary. Choose a destination that holds special meaning to you both, or somewhere you've always wanted to visit.
Exchange gifts: Give each other thoughtful gifts that show how much you care. Consider personalized items, such as photo albums, artwork, or jewelry.
Relive a memorable moment: Revisit the place where you had your first date or first kiss, or recreate a special moment from your past.
Write a love letter: Take the time to express your feelings in a heartfelt letter to your partner. You can share your memories, your hopes for the future, and your appreciation for your relationship.
Renew your vows: If you're married, consider renewing your vows in a ceremony with family and friends. This can be a meaningful way to reaffirm your commitment to each other.
Remember, the most important thing is to spend time together and cherish the memories you've made.
Who should send an anniversary ecard? 
Of course, you can send an anniversary ecard to commemorate a special day, even if the anniversary isn't yours. Anniversary cards are typically sent by anyone who wants to extend well wishes or congratulations to a couple celebrating an anniversary. Here are some people who might send anniversary cards:
Spouses: A husband or wife may choose to send an anniversary card to their partner as a way to express their love and appreciation.
Family members: Parents, siblings, and children may send anniversary cards to a couple in their family to show their support and love.
Friends: Close friends may also send anniversary cards to congratulate the couple and show their appreciation for their friendship.
Colleagues: Coworkers may choose to send an anniversary card to a colleague who is celebrating a milestone anniversary, such as 10 or 20 years of marriage.
Acquaintances: Anyone who knows the couple and wants to send their best wishes may choose to send an anniversary card.
Ultimately, sending an anniversary ecard is a thoughtful gesture that can help strengthen relationships and show the couple that they are loved and appreciated.
What to write in an anniversary ecard?
The first step in writing an anniversary ecard is to choose the card. You'll find a wide variety of anniversary ecards, for every type of couple, or you could create your own ecard using a special photo of the couple. Next, you'll write the greeting. Anniversary cards can be simple, sweet, funny, or romantic, and they may include all of these elements in the same card. 
In an anniversary card to friends, you could begin by writing: 
May your anniversary be as special as the two of you are!

Wishing my best friends the best year!

Cheers to you both!
In an anniversary ecard to family, you could begin by writing: 
To my favorite married couple, may your love continue to grow!

You were made for each other - Happy anniversary! 

Wishing you the most beautiful year and many more to come!
An anniversary card to your love: 
We go together like peanut butter and jelly, bacon and eggs, salt and pepper!

I'm so lucky you chose me to be your copilot in this wild life! 

Happy anniversary to my one and only!
For a co-worker or boss, it's important to keep the tone professional and respectful: 
"Congratulations on your work anniversary! Your dedication and hard work are an inspiration to us all. Thank you for being such a valuable member of our team."

"Happy anniversary! It's been a pleasure working with you and learning from your expertise. We appreciate all that you do and look forward to many more years of collaboration."
When to schedule an anniversary card
Finally, you will schedule the ecard for delivery. Double check the email address for the happy couple, and then schedule the card for delivery on the morning of the big day.