Warm your loved ones' hearts this winter by sending winter ecards. Here are the top 10 greetings for all ages to show you care.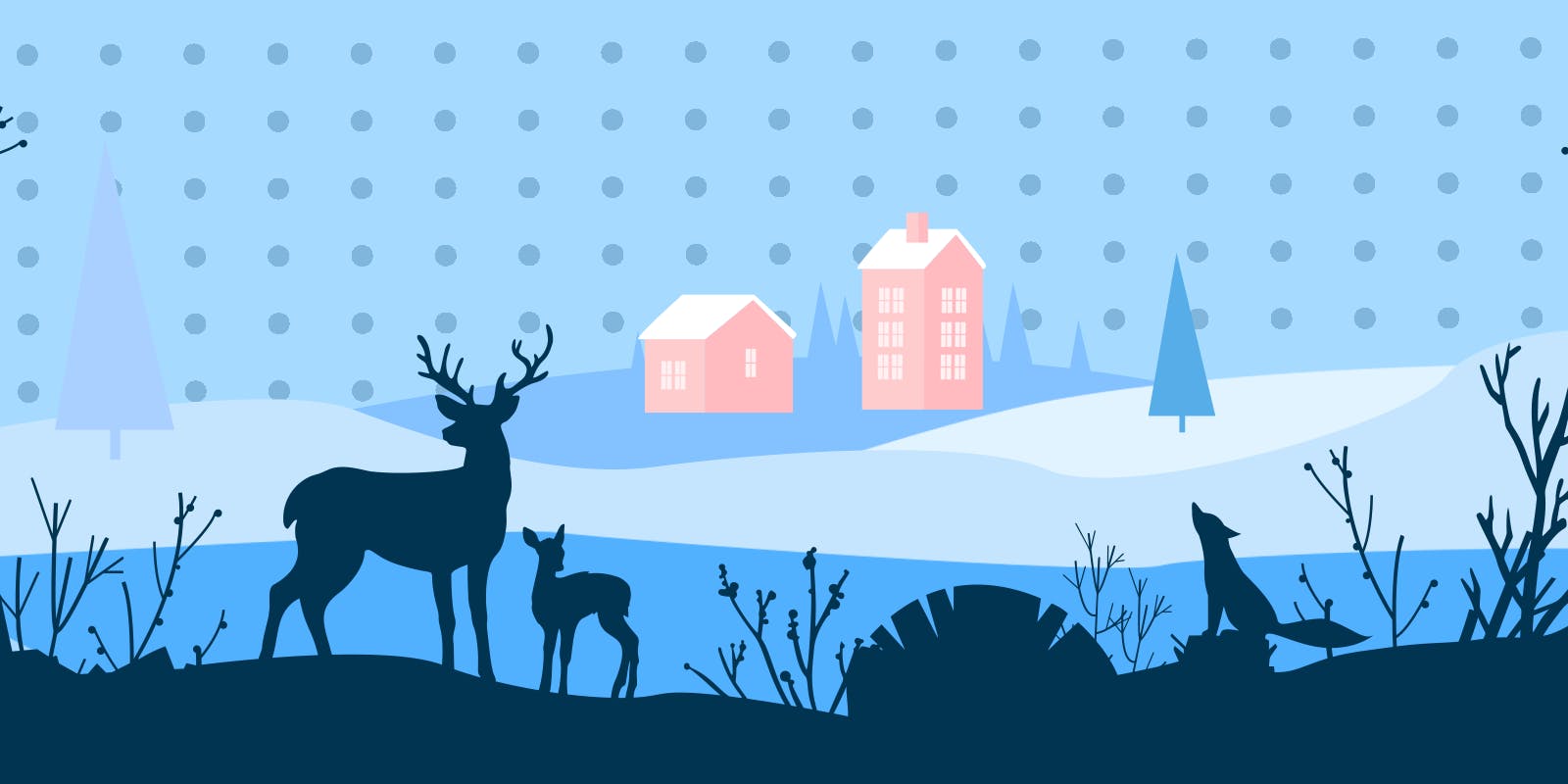 Why send winter ecards?
Did you know that between November and January there are more than 20 different religious or cultural holidays? These include the big holidays like Hanukkah, Christmas, Kwanzaa, and New Year's, as well as lesser-known holidays like St. Lucia Day or Boxing Day. However, winter is not just a six-week event. There are three full months filled with holidays, cultural days, and personal memories to be celebrated. There are cultural days like Martin Luther King Jr. Day in the United States, Valentine's Day, and even the beginning of the Lenten season and Mardi Gras.
Outside of the main holidays, there are personal birthdays and anniversaries to be celebrated, or you could send a card to remember the Winter Solstice – the shortest day of the year. Sometimes it can be fun to send a card "just because" and to celebrate the broader season. Whatever your reason for sending winter cards, these tips will help you find the right words to convey a loving message.
First, decide on a theme
Winter is a season that is cold and snow-filled for most people. One popular theme this time of year is snow, but it can also be fun, especially for those in warmer climates, to put a cold-weather staple – like a polar bear or penguin – on a beach. Some other great themes for winter ecards include:
Mountain images, especially snowcapped mountain peaks
Snowmen or snowflakes
Mittens or scarves
Children sledding
Wildlife, like Cardinals, Elk or Moose
The theme of the card can be silly, like a cartoon snowman that is melting in a tropical location, or sweet, like a couple holding hands as snow falls around them. You can personalize and make your own card by clicking through here and uploading a specific image.
Second, decide on a holiday or reason
The main holidays make it simple to find the perfect winter ecard. There is a selection of Happy Holidays off-the-rack ecards that can be personalized to your loved one. Pre-made cards keep things simple. Just decide on a greeting and you're almost done. Here are some favorite holiday greetings:
Sending you warm winter wishes this holiday season
Though we can't be together this holiday season, know that I am thinking of you
Happy ____ (Holidays, Christmas, Kwanzaa, Boxing Day) from me to you!
Enjoy the magic of this season!
Wishing you the warmest of winter days ahead!
Third, write your message
Winter greetings cover a lot of different holidays, celebrations, and memories. If you are sending your card because of a specific event like a birthday, anniversary, or cultural celebration be sure to start with that message. From there, think about your relationship with your loved one. Does your friend like to be silly or sentimental? Does this card harken back to a shared past – maybe a time you went sledding as children or had a vacation? A great way to show your loved one how much you care is to put that memory in a winter holiday ecard. Here are some ways to start:
"I was thinking of the time we went sledding down Nightmare Hill..." and from there write about how scared you were or how much you laughed. This memory is certain to bring a smile to your loved one's heart.
"Although we're far apart this winter, thoughts of you warm my heart" is another great way to start a winter ecard message. This type of message would be perfect for that special someone, especially if you can't be together for a special date like the anniversary of your first date or a special birthday.
Another way to fill in your card is with a special or fun quote such as:
Every winter has its spring ~ Anonymous
Winter is not a season it's a celebration! ~ Anamika Mishra
Kindness is like snow – it beautifies everything it covers ~ Kahlil Gibran
Winter is a time for comfort, for good food, and warmth ~ Edith Sitwell
One kind word can warm three winter months ~ Japanese Proverb
Choose a favorite quote and start writing your winter card today!
Fourth, check your card
Once you have chosen your card and written your message, there are just a few more things that should be checked to make sure your card arrives on time and to its intended recipient:
Check your spelling, those auto-correct bots are a menace!
Make sure you have the correct date so that your card is received in plenty of time.
Make sure you have the email address entered correctly.
Make sure you sign the card so your loved one knows it is from you.
Winter cards create fun memories
Winter is a joyous and wonderful time of year and it is truly a season to celebrate. From holidays to your loved ones' obsession with all things snow to a special birthday or anniversary, winter holiday ecards are a fun way to celebrate.
Whatever your reason for sending winter ecards, you will find great card options that will remind your loved ones how much they mean to you. To learn about sending the best Christmas ecards, please see our previous blog article.