Everything you need to know about sending Christmas ecards to make your loved ones smile with joy this Christmas season.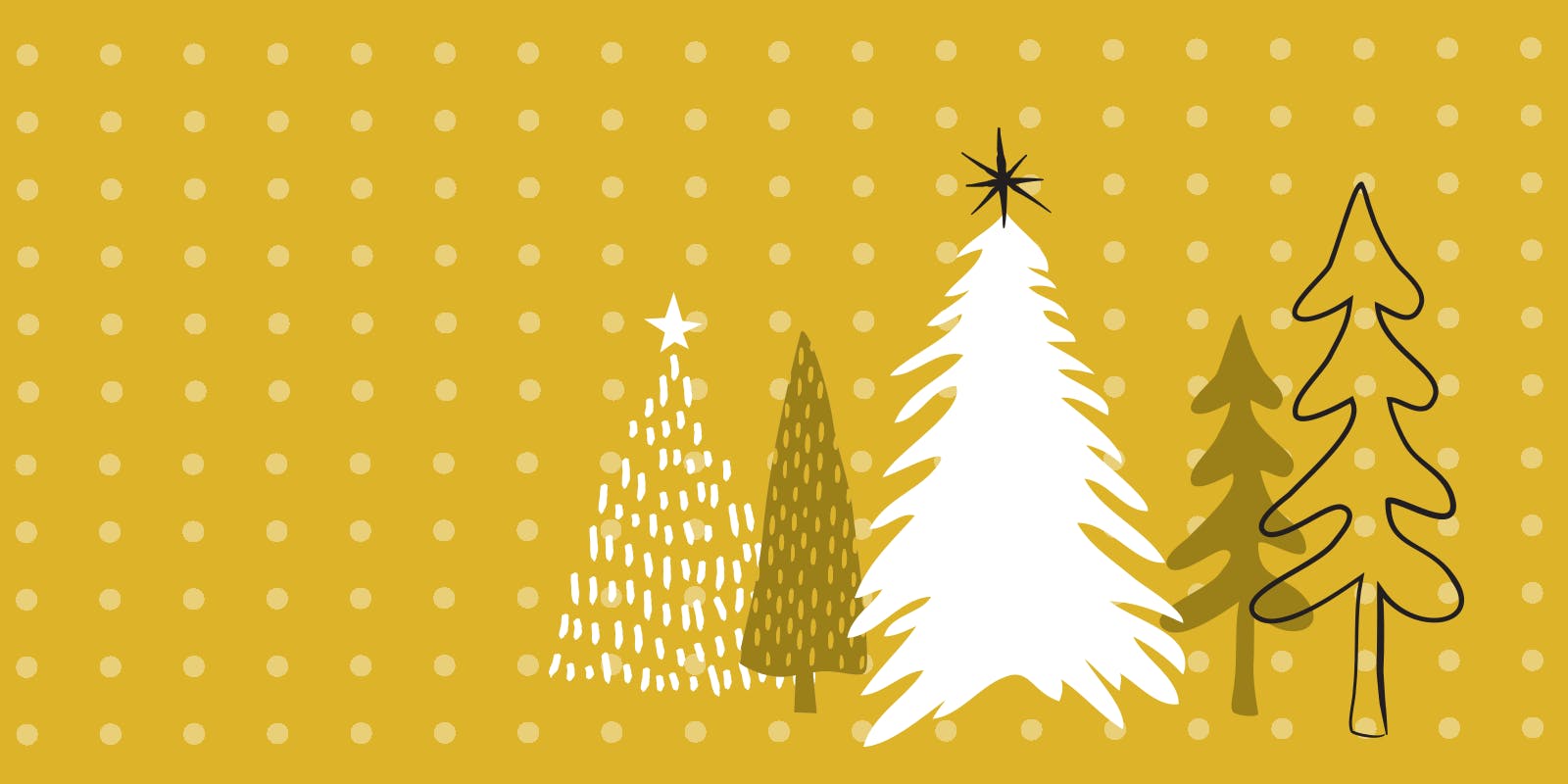 Suddenly, it's December again! Are you in the holiday spirit yet? We have a few suggestions to help!
Get your Christmas decorations our from your attic or basement and start by decorating your room or your house. Every little thing counts. Are you ready? Have you got the Christmas music on? It's time to think about all of the lovely people who surround you and send them a Christmas e-card, letting them know you are thinking about them during this special time. Sending cards ahead of Christmas is a lovely tradition, a reason to reach out to the people in your life, who mean the most to you.
Why should you send Christmas ecards?
Let's be honest - Christmas cards matter. Why wait for others to make the move, when you can be the first one to send that greeting card or two. Keep in touch and send a Christmas ecard to those, who played an important part in your life or have been there for you, when it mattered most.
At 123cards we have a vast selection of animated Christmas ecard for anyone you have in mind, whether they are young or old, for your buddies or your girlfriends. For a more personal greetings - for family members such as your siblings, your children or your parents, why not consider making a personalized Christmas ecard by inserting your own photo along with your personal message?  
Are there any free ecards?
Sending Christmas ecards doesn't have to be expensive. Save your money to buy beautiful Christmas presents or treat yourself instead. All cards on the site can be sent for free, if you choose to start our free 7-day trial. We also have Basic cards that can be sent for free, provided that you don't mind having ads displayed along with your card or in the email with your card. Basic cards are at the bottom of each category. Just select the option of sending your card with ads, if you wish to send it for free. 
If you wish to keep your membership, you will be charged for the year ahead. So, if you think that you will send just 9 cards per year, this will be the best bargain for you! A membership includes a wide variety of perks. You can send as many ecards as you please since there are no per-card charges. You also get to make your own personalized ecard to make your greeting extra special. The recipient can print out your ecard to remember it for years to come. On top of that, you never have to deal with annoying ads on the website nor in the emails!
What are the best free Christmas ecards?
Our best ecards are always on top of each category, whether you wish to send a religious or a funny Christmas ecard. All of these ecards are free to send as part of the free 7-day trial. If you don't wish to start the trial, you can also choose to pay for a single card.
In any case, of course, it is always important to consider the preferences of the recipient. Would they laugh at a dancing Santa and reindeers or would they appreciate the pilgrimage of the three kings across the desert to pay homage to the newborn Christ?
What do you write in a Christmas card?
The best greetings are personal. Nevertheless, we recommend you to try out the following Christmas greetings to spice up your personal messages or if you are prefer to keep your messages short:
For friends:
"Wishing you a very Merry Christmas with lots of love and fun!"
"We wish you the best Christmas ever with plenty of gifts and lots of joy!"
"I'm so happy to have an awesome friend like you! Have a wonderful Christmas!"
For family members:
"Thinking of you all with lots of love this Christmas season"
"A wonderful family like ours is the best Christmas gift there is!"
"Parents like you are the biggest blessing during Christmas. We wish you a very merry Christmas with lots of love and look forward to many more precious moments together!"
For professional relationships:
Letting your colleagues and business partners know you care about them, is a great way to end the working year and start the new year on a friendly note.
"Wishing you Happy Holidays! May all the best come to you in the New Year!"
"It's always a pleasure to work with you! Merry Christmas from our family to yours!"
"Wishing you some well-deserved time to relax this holiday season. You've truly deserved it"
"We wish you a wonderful Christmas and a successful new business year!"
How do you email a Christmas greeting?
Sending a Christmas ecard is much easier and more convenient than sending a traditional Christmas card. You don't even have to leave your house to buy the card or to mail it off. The beauty of electronic cards is that they are available at your fingertips! So, how exactly do you email a Christmas greeting?
First of all, choose the ecard you wish to send. Secondly, click on the button, saying "Send this card" underneath the card. Afterwards, simply fill out the information such as your name and email address as well as the recipient's name and email address plus your message to them. Last but not least, you can decide whether you wish to start your free 7-day trial, to pay to send just that one card or to choose to send your card with ads, if the card has this option available. Preview your card before sending it off, making sure to check that the email address is correct, hold your breath and send!
Is it safe to send ecards?
Absolutely! It is 100% safe to send ecards, when you are using 123cards! We are serious about protecting your data and the data of the recipient. The payments are always encrypted, and we are passionate about giving you the best experience on our site! However, there might be some potential dangers associated with receiving ecards from senders that you don't know at all. Though rest assured, that receiving ecards from family, friends and acquaintances is completely safe.
Now you know everything you need to know about Christmas ecards. Send your loved ones your good wishes right into their inbox and make sure they know that the true message of Christmas is caring for one another.
We, on the other hand, want to wish you a Merry Christmas and a happy, healthy New Year!