Let your loved ones know how much you care!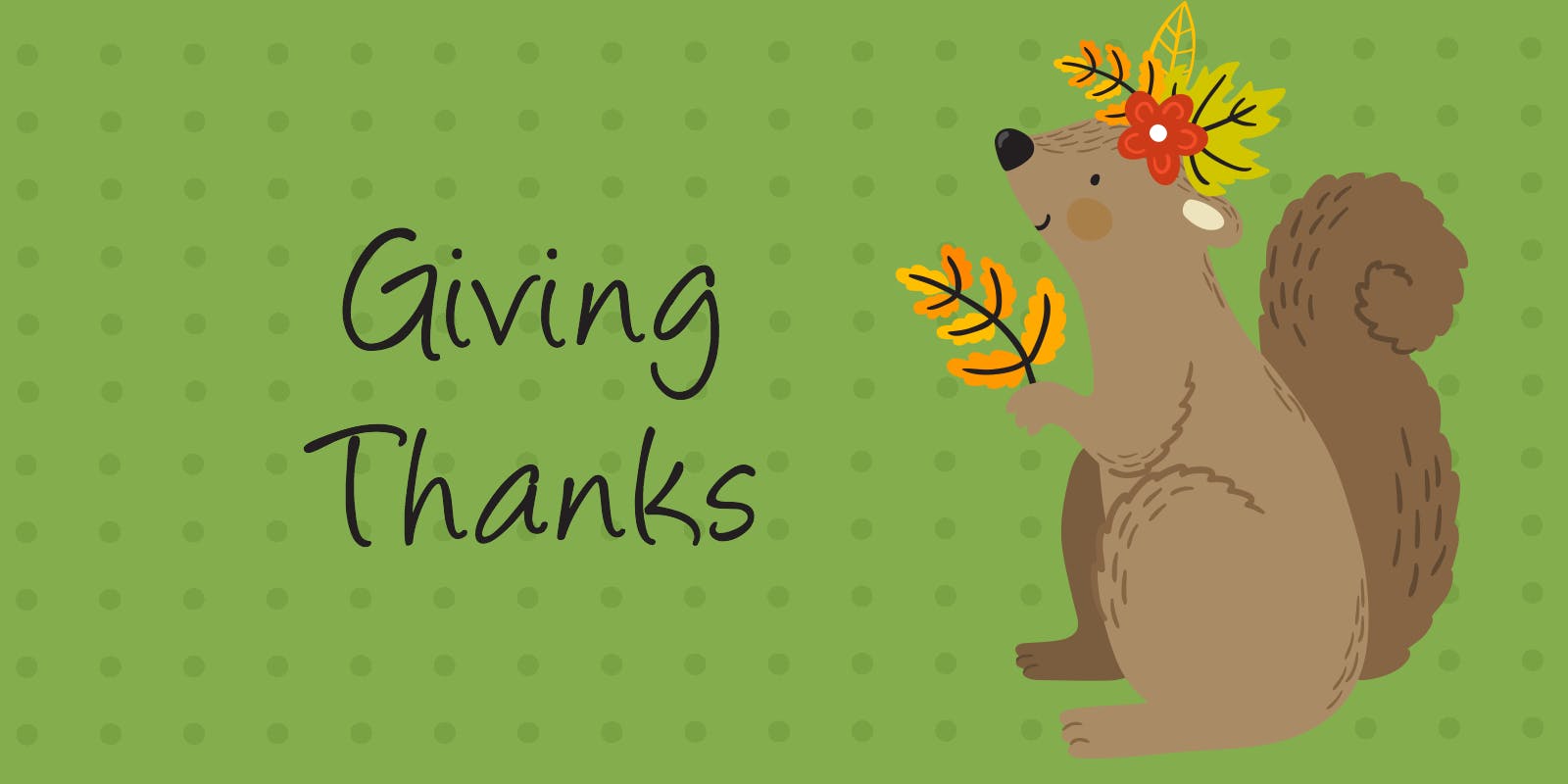 Thanksgiving is a day to celebrate the previous year and it is also the official kickoff to the holiday season. The first Thanksgiving celebration was attended by Pilgrims and their Native American friends who had helped them through the previous year. The holiday is still focused on giving thanks for our blessings, but families celebrate in many different ways. Some families celebrate by having a huge feast and then watching football all day. Some families celebrate by decorating for the upcoming holidays. Still others will make the day all about shopping and (hopefully) buying all of the presents needed for Christmas and Hannukah. One way to celebrate with the friends and family you may not be able to see in person this year is to send a Thanksgiving ecard that tells them how much they mean to you. For alternative ideas on how to celebrate Thanksgiving, please see our earlier blog post.
How do you wish someone a Happy Thanksgiving
A big part of the Thanksgiving holiday is getting together with close friends and family. Many people choose to travel to their childhood home, but some families will 'meet in the middle' at a vacation condo or maybe at another family member's home that can accommodate a large crowd. However, we can't always travel home. If that is the case, you can still tell your loved ones how important they are by sending a Thanksgiving ecard.
Design your Thanksgiving ecard
You will find a selection of pre-made Thanksgiving ecards or you could make your own Thanksgiving card. You can design your card to feature a picture of you, your family member, or a location that is special to you. Once you have settled on the design, it is time to write your card.
What to write in a Thanksgiving ecard
Many people begin a Thanksgiving card with a simple "Happy Thanksgiving". This is the traditional saying, however, you could change that up by starting your card with "Happy Turkey Day" because turkey is the traditional main course of Thanksgiving feasts in both the United States and Canada.
Select a Thanksgiving greeting or saying
Once you have decided on the main greeting, it's time to get personal. If you haven't seen your loved ones in a long time, let them know how much you miss them and wish you could be with them on this special day. A good way to start might be:
Wishing you the gift of faith and the blessing of hope on this Thanksgiving Day!
May the coming year be filled with hope and faith for you.
I hope that you will celebrate Thanksgiving Day with love in your heart, gratitude for the year that this has been, and filled with hope for the days that are yet to come.
There is always something to be thankful for.
From here you could tell your loved ones what they mean to you. Tell them that you love them, remind them of a past Thanksgiving celebration when you were all together, or make a plan to celebrate together as soon as possible. Afterall, Thanksgiving doesn't only have to fall on the second Monday in October (Canada) or the fourth Thursday in November (America); Thanksgiving can be celebrated any and all days of the year.
Another thing you could include in a Thanksgiving ecard is a quote like one of the below:
Thanksgiving is a time of togetherness and gratitude ~ Nigel Hamilton
What if today we were just grateful for everything ~ Charlie Brown
Let gratitude be the pillow upon which you kneel to say your nightly prayer. And let faith be the bridge you build to overcome evil and welcome good ~ Maya Angelou
The thankful heart opens our eyes to a multitude of blessings that continually surround us ~ James E. Faust
Quotes are a great way to sum up the way you feel when you just can't find the right words. Plus, a quote from an author, celebrity, or character who is a favorite of your loved one can add special flair to a Thanksgiving ecard.
Next, add a bit of flair. Tell them what you are thankful for this year: perhaps a previous trip when you were able to be together, or simply that you are glad they are in your life even if you must celebrate separately.
Finally, sign your Thanksgiving card.
Once you have signed your Thanksgiving ecard, remember to doublecheck the email address so that the card arrives to the right inbox, and schedule ahead of the day so that no matter how busy you get on Thanksgiving Day your loved one will receive your greeting!