Discover the different New Year traditions around the world and what are the best ecards to send!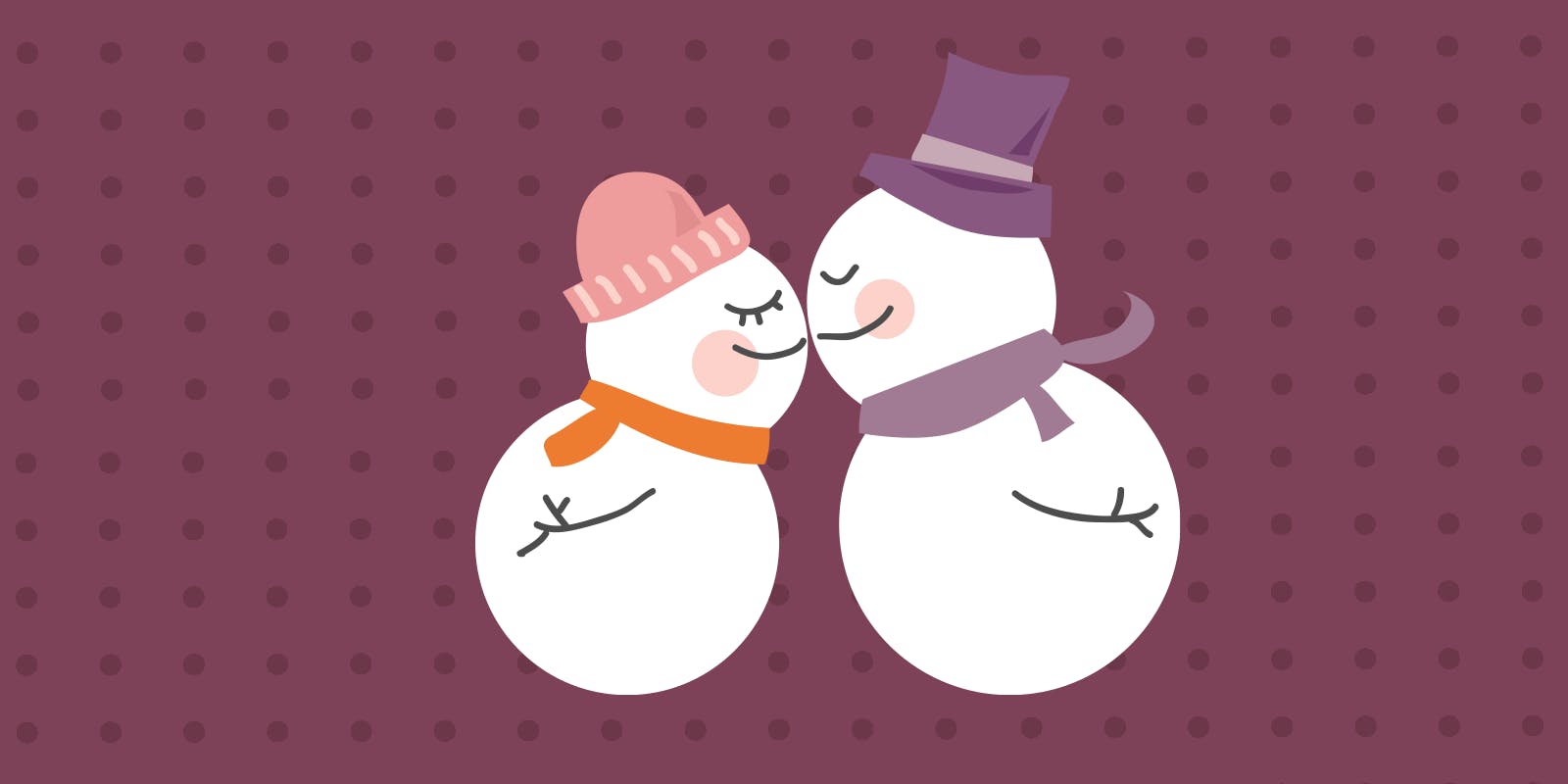 New Year's celebrations around the world hold a lot of meaning for people. Celebrating the New Year is all about remembering the good things that happened over the previous 12 months, and getting excited about the trips, job changes, and relationships that will grow over the next 12. In many cultures, traditions center around counting down the final minute of the current year, drinking champagne, kissing someone special at exactly midnight, and then singing Auld Lang Syne together. For those that cannot be together, sending New Year's ecards is a favorite tradition. Here are more special traditions you may not have known about. 
New Year's Traditions in Great Britain
In Great Britain, fireworks are a big part of New Year celebrations. As with most of the world, New Year celebrations traditionally begin on New Year's Eve with a special dinner or a large party with friends. As midnight approaches, celebrants will count down the seconds of the current year and as the clock strikes midnight, will shout, "Happy New Year", before kissing someone special. Then, come the fireworks!
London has one of the most famous fireworks shows in the world on New Years. In London the fireworks display will last at least ten minutes, and many will gather along the Thames River to watch as the beautiful display lights up the night sky near the giant Ferris Wheel.
Later on New Year's Day, Londoners will gather to watch the New Year's Day Parade, one of the largest New Year's parades in the world. This is a great time to schedule an ecard delivery, to remind someone you can't be with on New Year's Day that you wish them the best for the coming year. This clock tower ecard is a great choice for Londoners.
New Year's Traditions in Ireland
New Year's celebrations in Ireland are just as exciting as those in Great Britain, but there are also more serious traditions. Many Irish families celebrate the New Year by banging bread - literally - against the walls and doors of the home. This is meant to chase away bad luck and to invite good luck and good spirits inside. Many families also host a big clean and after banging bread against the house walls it's no wonder why! This custom is meant to help the entire household start the new year with a clean slate. 
As with many other countries, the Irish celebrate beginning on New Year's Eve with a big party with friends. They will drink champagne and toast to a happy new year at midnight. Then, those seeking good luck for the coming year will enter their house at exactly midnight through the front door and straight-away leave again through the back door!
For those Irishers looking for love, traditions states that on New Year's Day they should place sprigs of holly, mistletoe, or ivy under their pillow, and love will find them. 
New Year's Traditions in Canada
In Canada, New Year's is all about celebration. Many will celebrate with family and friends, ringing in the New Year with Champagne and the traditional singing of Auld Lang Syne at exactly midnight on New Year's Eve. These parties will traditionally include music and dancing, and in many of the larger cities big fireworks displays. In the Canadian province of Quebec, many will go ice fishing for the whole of New Year's Eve.
Then, on New Year's Day, many Canadians will take a ski or lodge vacation to enjoy Canada's snowy, cold winter season. This snowy New Year's ecard is the perfect choice for your Canadian friends and family.
New Year's Traditions in the U.S.
Beginning on New Year's Eve, many U.S. citizens will have the biggest party of the year. Starting early on New Year's Eve morning, celebrants will stake out a location in Times Square in New York City; some will travel for hundreds of miles to attend the big, outdoor party to watch the Times Square Ball Drop at midnight. For those not in New York City, festivities center around drinking Champagne, being with friends, watching fireworks displays and waving sparklers. As the countdown to the new year begins, many will find their loved ones for a big kiss at midnight before breaking in to a chorus of Auld Lang Syne. 
New Year's Day traditions in the U.S. center around watching football, and perhaps shopping the after-Christmas sales at the local mall, and then making out a list of New Year's Resolutions. These are lists of things they want to happen over the New Year. Some will resolve to lose weight or become healthier, to meet a new love, or get a new job. 
New Year's Traditions in New Zealand
New Zealand is the first country to celebrate New Year's every year, but while those in the North are bundled up for New Year's celebrations, in the Southern Hemisphere people will wear shorts, flip flops, and other summer attire as they celebrate. In New Zealand, many will gather with friends and family at parties to celebrate the New Year's countdown. They will drink champagne at midnight and sing as they hope for a good year to come. Some will attend concerts, and many New Zealand cities put on large fireworks displays, however, some will also attend beach picnics and go camping to ring in New Year's. 
New Year's Traditions in Australia
Pub crawls, boat cruises, and beaches are where most Aussies will spend their New Year's celebration. Big cities like Sydney will host formal balls, where men wear tuxedos and women wear formal gowns; many will be themed balls. They dance, mingle, drink Champagne, and watch local fireworks displays. Many of these larger celebrations are shared via television with smaller towns. At midnight fireworks displays will begin across the country, and people will hug, kiss, and sing together as they hope for a blessed new year ahead. This fireworks card will brighten the New Year of anyone! Many will toast over Champagne.
However specific countries celebrate New Year's around the world, everyone is sending ecards. Make your own ecard here and tell someone you care about how happy you are to have them in your life at New Year's.