New Year's is a great time to send ecards to friends and family. Make their holiday season even brighter this year with a festive ecard!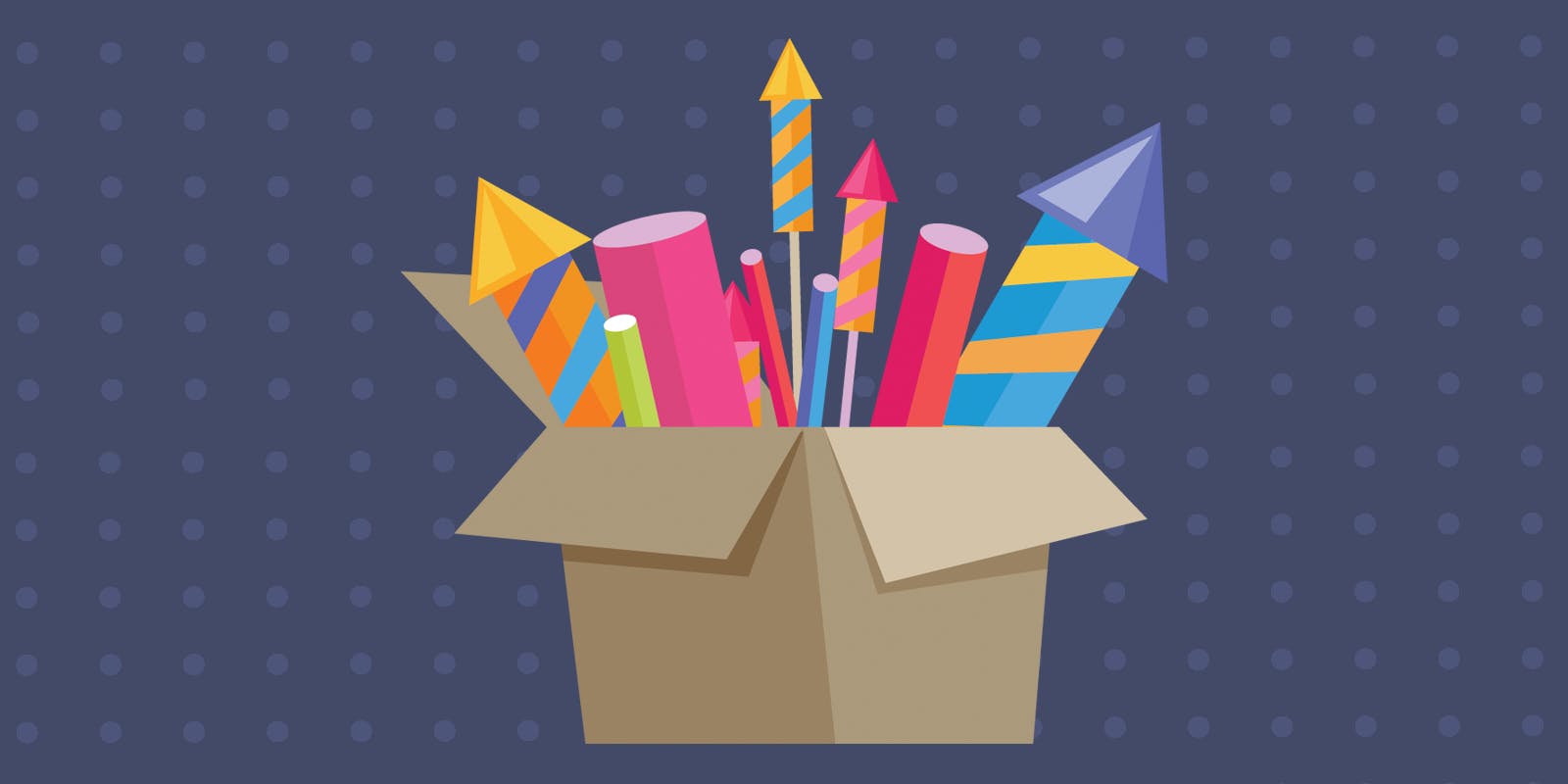 Each and every New Year is a chance to create another 365 days of joy. Set the tone for a really fantastic year ahead by sharing well wishes in a lively New Year's ecard. You can send so many types of cards for so many reasons that you might struggle to pick just one for each person on your list!
Reasons to send New Year's ecards
If you want to send a New Year's greeting and just aren't sure what type to get, it can help to consider why you are sending the card. There are lots of occasions to share premium or free new year cards. Here are just a few reasons you can send a New Year's card to friends and family this year:


Throwing a New Year's bash – Having an entertaining New Year's party is the perfect way to ring in the coming year surrounded by people that you love. What better way to invite them to the party than with an ecard? It's a quick, easy, and fun way to let everyone know they're on the guest list! No more waiting for an invitation, either – your guests will know they're invited as soon as they open their inbox. Once recipients see a beautiful ecard invitation in their inbox, the positive responses are sure to come flowing into your email.


Creating a new tradition – Did you know that you can even personalize your ecards with a photo from your own digital album? This will absolutely be an e card new year tradition that your friends will enjoy! Pick a favorite snapshot, upload it, and you're ready to send! It's so simple and a great way to share a memory you cherish. You can challenge your friends to send their best picture from the year and enjoy as the memories roll in when you all exchange ecards. Soon, everyone will want to get in on the fun each year, and a new tradition will be born. To explore the typical New Year traditions around the world, please see our article "New Year Traditions".


Connecting with loved ones far away – No matter where your loved one is in the world, New Year's is probably celebrated in some way. Don't let it slip by without reminding your relative or friend that you are thinking about them. It's a hassle-free way to let them know you miss them, and you wish them a fantastic year ahead. Plus, an ecard never gets lost in the mail – it's always delivered straight to their inbox.


Sending a thank-you note to your holiday host – Maybe you attended a fantastic work party, and you want to tell the planning committee what a great job they did. Or perhaps you went to a wonderful dinner at a friend's, and you're still dreaming of the delicious desserts they made. Creating an outstanding event takes work, and it's good etiquette to show your host that you appreciate their efforts. Selecting a stunning ecard and writing a personalized note thanking your host will show them that you know how hard they worked. A few thanks go a long way!
Types of happy new year ecard
If you are searching around 123cards new year selection, then you are going to find many types of ecards. Whether you have a kind of card you'd like in mind, or you aren't certain just yet, there are plenty of types to choose from. Read on to learn more about a few of the new year ecards you can select from to send.
Silly New Year's ecards – Who doesn't love a good laugh? If you are looking for premium or free new year ecards that are funny, then there are plenty for you to pick from for everyone on your list. You can send a cat doing karaoke or a funny dog blowing his New Year's horn to ring in the coming year. Your recipients are sure to light up and get a good chuckle out of these hilarious and fun animated ecards.


Family-friendly New Year's ecards – If you know a family with little ones, then you should absolutely send an animated ecard. These cards will captivate and delight the kids, and they'll want to watch them over and over again. You can send an entertaining rocket ship countdown that they can count along with as it is getting ready to launch. Or maybe they'd like to watch some little kids open an exciting Christmas cracker. For fun, the whole family can enjoy, look no further than a family-friendly ecard.


Celebratory New Year's ecards – There's a certain magic that New Year's brings. The stillness of the night breaks out in a joyful celebration as the clock strikes midnight. Help your friends and family capture that thrilling moment with a celebratory card this New Year's eve. With beautiful fireworks displays or a cozy clock-tower scene, you can find many lovely options that will remind your loved ones of the beauty that the New Year holiday brings.
Grown-up New Year's ecards – Do you know someone who likes to have a more grown-up New Year's celebration? Maybe they are planning a big night out with fancy champagne, or they're putting together a party for their friends to celebrate. If you want to share a laugh and add a little spice to their inbox, you could end an ecard prediction of where they'll be spending New Year's day (hint: it'll end with a bit of a headache). Or you could send an ecard with a pretty bottle of champagne to wish them a fun night out!
You are sure to have fun watching each card's animation and thinking of who it would be perfect for this year. Of course, your recipients will get even more enjoyment out of opening their inboxes and finding your thoughtful ecard waiting for them to open!