Dressing up in spooky costumes, going trick-or-treating and getting lots of sweets is what excites many kids about Halloween.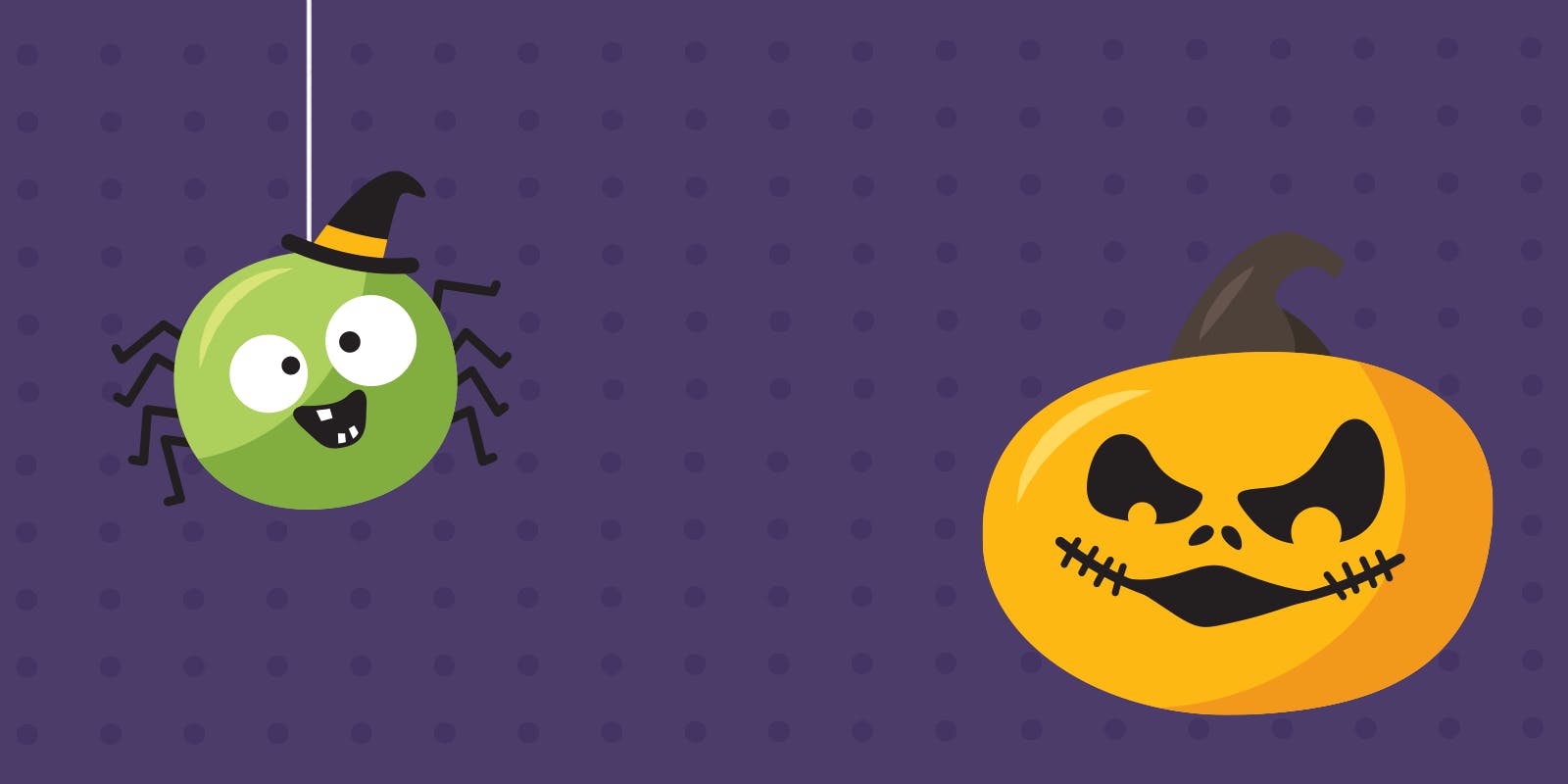 Even adults enjoy the spooky atmosphere by carving out pumpkins for the front yard and attending dress-up parties with friends. This year Halloween is going to be quite different from the traditional Halloween, as we know it, because of the need to keep to practice social distancing and staying at home. That doesn't mean, though, that Halloween is ruined this year. It's just going to be a bit different. It can still be loads of fun! 
Read below to find out how you can have a fantastic Halloween celebration at home.
Celebrating Halloween with children at home
Fortunately, there are still many ways how you can throw an unforgettable Halloween party for your kids at home. Try out those kid-friendly activities for your spooky celebration.
Make Halloween decorations
You can build up the holiday anticipation by making scary decorations for the big day. Pinterest offers a huge variety of fun and easy decorations you can easily make at home. How about making some batty Halloween garlands or Mummy Mason Jars or spider web wreaths? You could even hang up some white sheets turned into friendly ghosts to get your little ones in the Halloween mood.


Make pumpkin lanterns
Thankfully this classical Halloween tradition can be kept up even during the pandemic. Let your kids draw a funny or scary face on the lantern and you cut it out. Be careful with your hands to not get any carving injuries. Afterwards, let the little ones spoon out the inside flesh and seeds. Don't throw away the insides. You can use it to make a sensory bag for toddlers or you can use the pumpkin flesh to make a yummy pumpkin soup for dinner and roast the seeds for a delicious, healthy snack.


Make Halloween crafts
Most kids love getting creative and crafty. Halloween is one of the best times of the year to spend some quality time crafting precious keepsakes together. Again, Pinterest is your best friend here. There is a plethora of fun and simple DIY tutorials for all ages. You could paint and decorate pumpkins with glitter, plastic jewel stones and pompons. Or turn some old paper plates and toilet rolls in funny spiders, vampires and monsters. You could even turn apples into a fun pumpkin stamping craft. If you are up for a big DIY project use up the delivery boxes laying around for crafting your own scary haunted house.


Cook and bake Halloween party foods
Cooking and baking with kids is messy but it's lots of fun. It teaches your little ones life skills while providing you with a quality time opportunity to bond. Use this Halloween to spend some time in the kitchen together creating yummy snacks for the whole family. For a savoury treat, you could make simple sausage mummies or small pizzas with funny and scary monster faces. For dessert, try making witch hat cupcakes and ghost and bat sugar cookies.


Dress up in costumes for role play
It's not a proper Halloween without dressing up in special costumes. So, dress up your kids in their favourite Halloween costumes and let them play freely. We wrote about Halloween costume tips and ideas in our last article on Halloween. Just remember to snap that photo of your little gold nugget once you get them into that costume! It will be great fun to reflect on in years to come.


Make a Halloween movie night
Turn screen time into a special time for the whole family. Make some popcorn and enjoy your home-made treats while cuddling up on the couch for an exciting Halloween movie. Make sure to pick age-appropriate films as little kids are easily scared. If you have toddlers and preschoolers, try out Disney movies such as Mickey's Treat, Spooky Buddies or Monster Inc. Older kids would enjoy more creepy movies like Hocus Pocus, Harry Potter orCasper.


Send a free Halloween e-card to your kid's favourite people
Your friends and family members who can't be with you this holiday would surely love to get a Halloween card from you, letting them know you're thinking about them! You can choose here from a large variety of scary, funny and cute animated Halloween e-cards to spread the Halloween joy! Your kids and their friends can choose an e-card and send them to each other! It's a lovely way of letting your kids stay in touch with their best friends during social distancing times.


Have a virtual Halloween party with your children's friends
We can't have a proper Halloween party this year, but we can have a virtual party thanks to Skype and Zoom. Get dressed up with your kids and call their friends and extended family. The little ones would love to show off their costumes on camera! Or call the grandparents and let them have a look at the little monsters.
Celebrating Halloween at home as adults
Staying in at Halloween doesn't have to be boring at all. Try these ideas for an eerie Halloween party at home.
Cook an uncanny dinner at home. How about cooking a frightening dinner at home? You could make special dishes such as Pumpkin Fondue or easy Jack-O-Lantern Quesadillas. Pair it with a home-made festive cocktail to round it up.
Watch horror movies. There is no better time to watch a spine-chilling film than Halloween night. Snuggle up and enjoy classic horror movies such as The Ring, Us or The Shining.
Send Halloween e-cards to all your friends. Let your friends know you're thinking about them! Find the best selection of spooky Halloween cards to send to all your loved ones as an alternative to normal Halloween cards.
This year's Halloween will be a unique one, but it can be an awesome Halloween, nonetheless. Try out those ideas for a memorable pandemic edition of the scary holiday and remember to send Halloween e-cards to all your friends and family!