There are so many creative ways to spend Valentine's Day with your loved one. Here are a few ideas you might enjoy!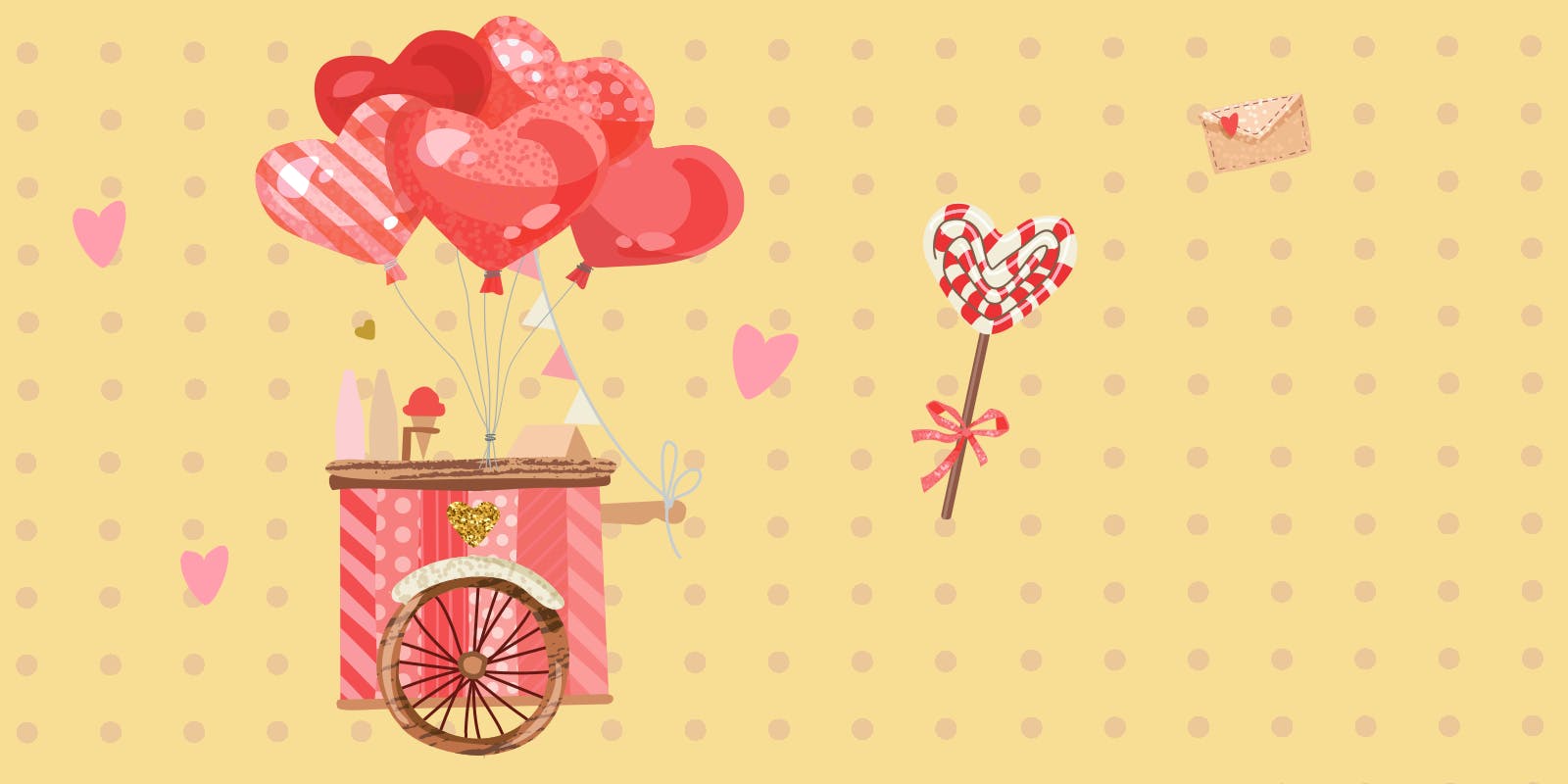 Celebrate this Valentine's Day by planning a thoughtful gift or date that will show your spouse how much you love them. Think you've run out of ideas? No problem! Read on for a list of different ways you can mark this special occasion that you might not have considered.
Make an old-school "mixed tape"

If your spouse listens to music on a digital platform, you can make them a customized playlist. If they don't have a favorite service, then you can sign them up for one. Music is one of those beautiful parts of life that can bring great memories and nostalgia with just a few notes. It's the perfect treat to show you want to make your spouse smile even while they're doing something dull like waiting in line at the bank.

Gather your friends for dinner out

How long has it been since you all got together and just had fun? Chances are, your spouse is so busy that he or she rarely has time to enjoy a night out with friends. Valentine's Day is about love – and that includes the love we have for our friends. Send out a festive e-card to invite everyone to the event. Although it's probably best to organize it at a restaurant, so your spouse doesn't feel pressure to host a last-minute party.

Plan a night picnic

If you live in an area with beautiful weather and clear skies, then a night of stargazing might just be the perfect plan! Put together a basket full of your spouse's favorite foods, grab a cozy blanket, and research the best spots in the city for visibility. If you're feeling extra ambitious, you might check second-hand shops for telescopes too!

Share the love by volunteering at an animal shelter

Sometimes we all get so wrapped up in everyday life that we forget to stop and appreciate what we have. By volunteering at an animal shelter, you can spread love and joy to the furry friends who need it most. Bonus – you might find a new family member.

Make a photo album together

Go to a craft store and get an album, photo mounting stickers, and any fun scrapbooking accessories you see. Then, get photos printed from the past few years (even if you have to go through social media albums and feeds to get them). Set up a table with everything and get crafting! Making a real, physical book filled with pictures of moments you cherish is sure to touch your loved one's heart. Any time they are down and need a pick-me-up, they can flip through the book and see images of all of the good times you've shared.

Do the things your spouse enjoys the most - together

Sometimes it can be tough always to ask your spouse to do something they don't absolutely adore doing. So if you know your spouse only makes you go golfing once or twice a year or only goes to their favorite dive bar on their birthday, plan to do that with them. The key here is to get into the activity and show that it's not an inconvenience to do what they like!

Give them the day off

Really and genuinely getting to relax is such a huge gift. By tackling the tasks your spouse does out of love every day, you'll show that you understand and appreciate the effort they put into your life together. Let them sleep in, binge-watch a television show, and order in some takeout while you make sure they don't have to lift a finger.

Take a class together

From cooking to dance to wine tasting – there are so many options. Learning a new skill together isn't just fun; it gives you and your spouse a new shared interest. So sign up for something you both aren't very familiar with and enjoy learning together.

Visit an elderly care home and listen to stories from the experts

There are so many stories of love out there, and we often only hear the incredibly unique ones. However, there are many people with stories of real, everyday love. Sitting with elderly residents and listening to stories about their favorite Valentine's Day or their advice for love can give you inspiration and perspective.

Plan a small getaway

Pick the weekend before or after Valentine's Day to plan a trip for the two of you. Even if it's just staying in a bed and breakfast a town over, being able to forget your daily responsibilities and enjoy your time together will be a treat for both of you. Be sure to research the area ahead of time so you have ideas for fun activities you can do together.

Go to a museum event

You would be surprised by how romantic museum dates can be! Some museums plan special cocktail tours where you can sip spirits while perusing the art or mingling among the dinosaurs. It'll give you a lot to talk about, and it's a great change of pace from the standard bar scene.

Find an old movie showing

Vintage movies are a romantic throwback to a different era. Many cities run old movies at different times of the year to coincide with holidays. Check your theaters to see if they're playing an old favorite that your spouse would enjoy.

Have a photoshoot

Many people save professional photos for significant events like graduations or holidays like Christmas. Why not Valentine's Day? Whether it's something simple like going to a vintage photo booth or something more formal like a scheduled photography shoot, it's a fun date that will give you plenty of new pictures to enjoy for years to come.

Go see a live jazz band

Has your spouse said they'd enjoy seeing some live jazz, but you never quite get around to it? Book a table at a local jazz club and pre-order a bottle of his or her favorite wine. Some jazz clubs even have special Valentine's Day menus so you can enjoy tapas and dessert while swaying to the music.

Visit an amusement park 

Riding the rides, winning a giant stuffed animal, and splitting a pile of cheesy french fries – what could be more romantic? Take your spouse on a date that will have them laughing and cheering by visiting your local amusement park and indulging in all of the childhood treats you can possibly eat!

Go on a tour of your town 

Do you enjoy history and a pleasant drive? Many cities have private tours where a knowledgeable guide will drive you around and fill you in on the historical highlights in your town. Discover new facts, places to visit, and exciting stories by scheduling a tour.

Cover your house in love notes 

Sure, a Valentine's Day gift is nice. But it's nicer to know that you are loved, appreciated, and valued. So, write your spouse notes telling them all of the reasons they are your favorite person and scatter them around the house. That way, if they don't find them all, they'll get an unexpected surprise on a random future date too. Need some ideas of what to write? Please visit the following article with great love quotes, funny or romantic, making your love notes extra special. 

Try an escape room 

If your spouse likes to solve puzzles and is a bit of an armchair detective, then this is the perfect activity. You get locked in a room for a set amount of time and have to piece together the clues to get yourself back out. Many of the rooms are themed so you can pick the one that suits your spouse best.

Go ice or roller skating

You probably haven't been skating since you were a kid, but it's still a lot of fun! Since you can rent skates at most rinks, you and your spouse just need to show up and enjoy. It's a nostalgic date plan that they probably won't expect but are sure to love.

Plan a scavenger hunt 

Make a list of clues that lead them through all of the places that have a special meaning to you both. End it at your favorite restaurant (or the place where you had your first date). By creating a trip down memory lane, they'll know that all of those places hold a special spot in your heart.

Sing together

Karaoke is a fun and exciting way to sing your favorite songs and cheer on others as they belt out tunes. Even if you and your spouse aren't comfortable singing in public, there are private karaoke rooms where the two of you can sing your hearts out.

Make art that you can take home

 Want your spouse to remember this Valentine's Day forever? Take them somewhere that they can create a beautiful way to remember the day! There are some fantastic options like wine and paint nights, pottery painting, or even a drawing class. You'll both walk away with a unique piece of art and a fond memory.

Go to the theater

When was the last time you and your spouse saw a play? Go see a musical, local production, or Broadway tour and experience the joys of live theater. For many couples, a night out to see a play is a rare treat and a fun new way to spend Valentine's Day.

Pamper yourselves

A couple's spa date can be the most relaxing way to spend this Valentine's Day. Many spas offer special couples packages filled with restful and rejuvenating treatments that you and your spouse can enjoy together. Once you're relaxed and refreshed, you'll be able to enjoy a nice night out (or a nap)!

Explore the wilderness

Taking your spouse camping or for a hike in the wilderness is a wonderful way to enjoy this romantic holiday. Pack some delicious food, a thermos of coffee, and get back to basics by immersing yourselves in nature. You'll get time to talk, sing, rest, and remember how much you love spending time together!
These are just a few ideas for celebrating this Valentine's Day with your spouse. Remember, you don't need a big, fancy gift to make your spouse feel loved. Just consider what they enjoy and make the day into a special celebration that shows how much you adore and appreciate them. Have a happy Valentine's Day!