Show your dad how much he means to you with a beautiful ecard and a heartfelt message!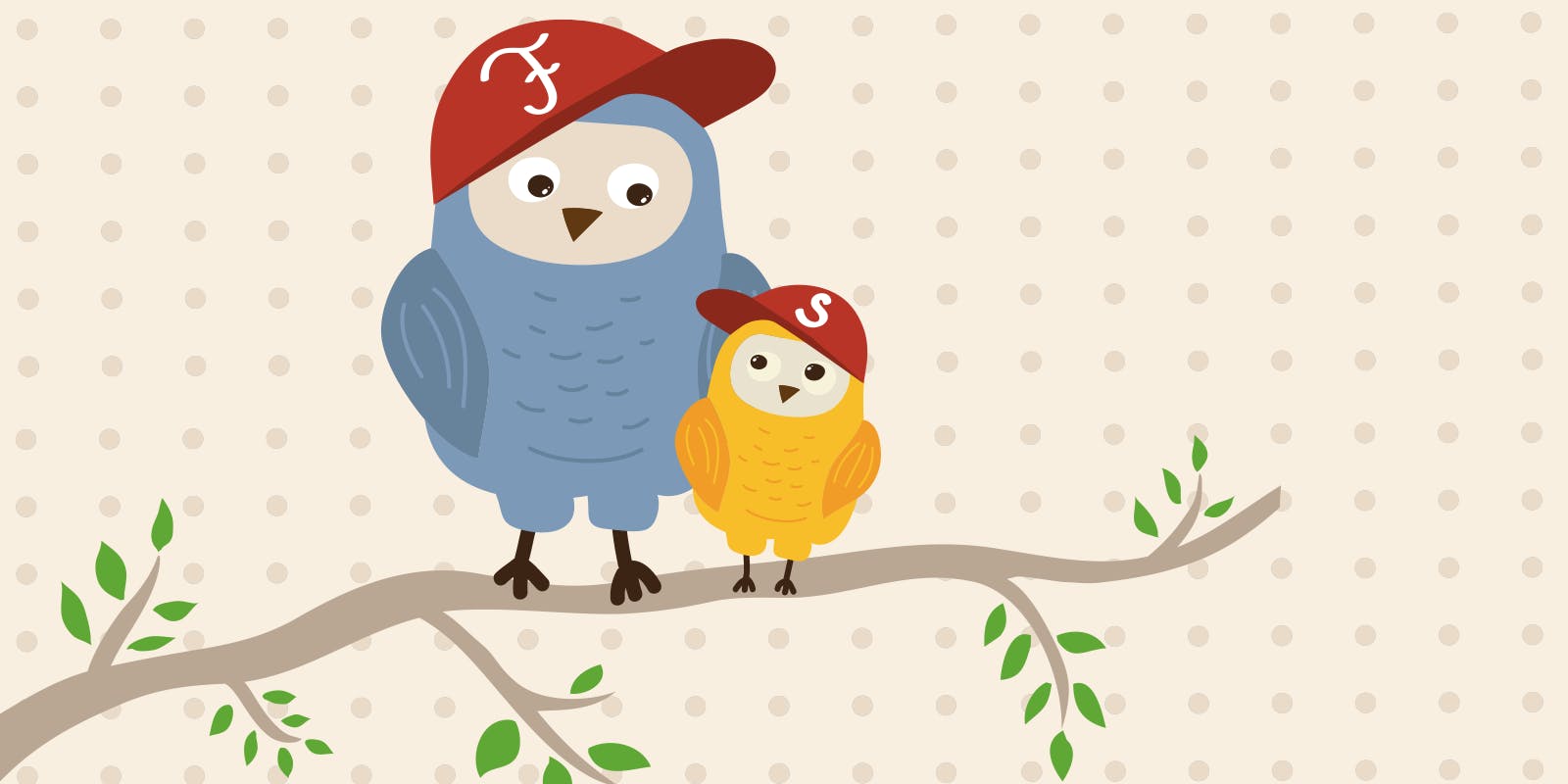 Your father has always been an incredible influence in your life. As you grew up and learned how to navigate the world, he was there with practical advice and a kind word to keep you going. This Father's Day, reflect on this special relationship and select a card that will help your dad know that you genuinely understand and appreciate all he did for you over the years.
Create a custom card
Do you have a photograph that just perfectly captures a special memory with your father? You can easily make your own ecard in just a few clicks! It is a great excuse to go down memory lane and look through photos of the two of you together so that you can choose the perfect picture. Whether it is a recent photograph or a long-forgotten snapshot, he is going to appreciate the time you took to select a memory that is special to you both.
Write a message to go along with the picture you choose. Perhaps share how much that day meant to you or include an anecdote you will always remember. Communicating how big of an impact he made is a wonderful way to help your dad celebrate this Father's Day.
Make him laugh!
Is your dad a bit of a jokester? Then he might get a kick out of this funny Father's Day ecard. Luckily for you, there are several humorous cards you can choose from! How about a comical meal of spaghetti and mince cooked up to spell out a special Father's Day message? With zany music and great characters, this card will certainly make him chuckle. The frying sounds just might make him hungry too!
He would also probably have a laugh trying to figure out what this lawnmower is spelling out as it zigs and zags along a virtual lawn. The fun country music in the background adds to the excitement as the message takes shape to spell "I love you, dad" in the freshly mowed grass. Don't forget to add a silly message like, "Dad, you're a cut above the rest!" to add another round of laughter to the card.
Send an adorable virtual hug
If your dad is a teddy bear, why not send him one? This sweet bear hug and peppy music will lift his spirits this Father's Day! He will barely be able to stand how cute it is (pardon our pun). Include a note showing how much you love him and be sure to give him a real hug the next time you see him!
Celebrate his hobbies
Some fathers simply can't get enough of certain hobbies. Acknowledge this passion in an ecard that he's going to enjoy. If your dad just loves to read the paper, you know he'll appreciate a fun card that spells out "Happy Father's Day" in the form of newspaper cutouts. You can include a cute note saying, "Breaking News – You're the Best!" or "It's not new news that you're a fantastic dad."
Or maybe your father has a dog he's especially proud of and dotes on every day. Then you can select a Father's Day ecard with a dog discovering a #1 medal showing your dad you think he's the best! Your message can even include a silly play on words like, "Life would sure be ruff without you, dad!" He'll beam with pride knowing you think his best friend is as special as he is.
Show him he is the best
If your father is just plain cool, then Father's Day is the perfect time to applaud his unparalleled spirit. Share how outstanding you know he is by sending him a cool Father's Day ecard showing a skydiver parachuting from an airplane without any fear. Or perhaps you'd like the message to come straight from President Trump in this Father's Day address? Surprise your dad by sending him a funny ecard with Trump himself to share your appreciation of your father. 
Were you always dady's little girl? We've got the card for you! 
Remember when you were little and got to spend all of that precious time with your father? Harken back to that time with a delightfully sweet ecard that will make the good old days come rushing back. He will absolutely enjoy this beautifully animated card with a blond little girl blowing heart-shaped bubbles that contain sweet messages. It might just remind him of when you were that little!
Try out these message ideas
Still not sure what to write on your ecard? That's no problem! With a bit of inspiration, you will surely find the right words to say. These suggestions should help to get you started:
Even though we can't be together this Father's Day, I'm sending you lots of hugs! Love you, dad.
No matter the day, you always make me smile! Sending you this virtual hug until I can give you a real one.
Thanks for being so fantastic, Dad! Happy Father's Day.
All of my life, I've looked up to you, Dad. Thanks for being such an incredible example for me to follow.
I hope you have the best Father's Day because you're the absolute best!
You honestly deserve to be celebrated all year long! But today, especially, it's important for me to tell you just how amazing you are, Dad.
Today and every day, I'm lucky to have you as my father. I really hope you have a wonderful Father's Day!
Here's to you, Dad! They broke the mold when they made you.
If there were an award or contest for the world's best dad, you'd win every year! I love you!
Make your dad's day
Brighten your dad's inbox this Father's Day with a delightful ecard. Choose a card that matches his personality and write a few words straight from your heart. He's sure to open it and smile, and that's the best gift of all! Get creative and have fun with your card and message – your father is going to really appreciate the effort you took to find the perfect ecard for him.