There are two days a year that are dedicated just to our dads: one - is their birthday, the other one is Father's Day.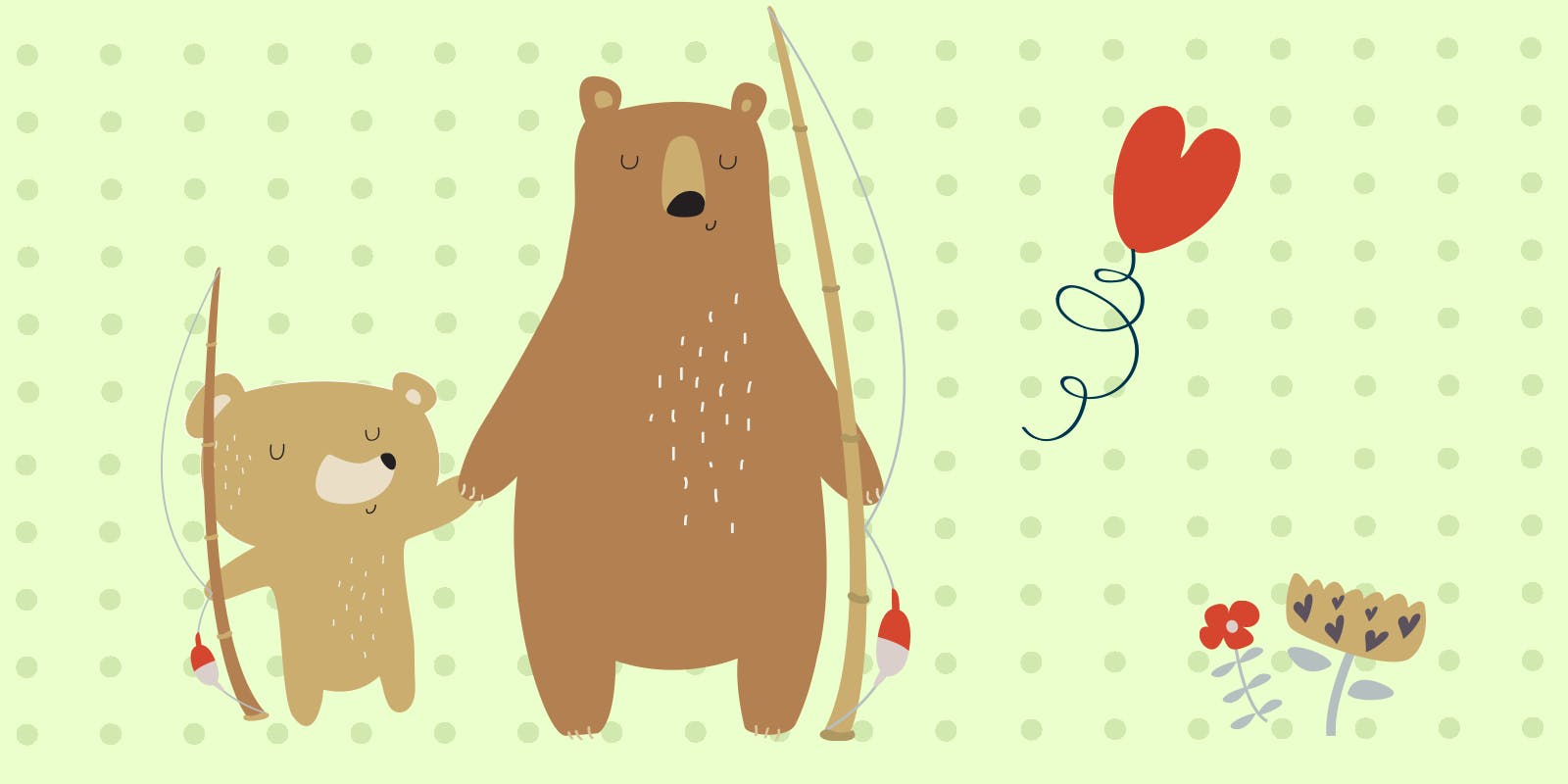 What is Father's Day?
Father's Day is a special day when families celebrate the father figures in their lives. Many countries around the world have their own Father's Day celebrations, and some are celebrated at different times throughout the year. Most families try to spend as much time as possible with their dad on this day and often give him gifts to show their gratitude for the impact he's had on their lives.
When is Father's Day?
Your dad deserves the best all year, but it is especially important to honor him on Father's Day. In the United States, Father's Day actually happens on the third Sunday in June. It can be tough to remember since the date changes every year, so be sure to add it to your calendar early.

What are some good Father's Day ideas?
Go to a sporting event – Whether you are participating in the sport (like golf or tennis) or watch one live (like baseball). It's a great way to spend some time with your dad. If he has a favorite team, you also could buy tickets and go to the game together. Even if you both live far from his favorite team, plan a night out at a sports bar to watch the game together.


Set up a family BBQ – Delicious food, happy family, and maybe even some fun lawn games. Barbeques are a relaxing way to bring the whole family together and enjoy yourselves. Not to mention they are casual, so it is a low-stress way to celebrate this Father's Day. Have everyone bring a dish to contribute and reserve a space at your local park.


Send Father's Day ecards – Whether your father lives far away or around the corner, he deserves a beautiful ecard! Sending him a heartfelt card will deliver a smile right to his inbox and give him an exciting break from the typical boring mail he gets every day.


Plan a hike – Getting back to nature is a wonderful way to connect with your dad. You will have time to chat, catch up, and enjoy the great outdoors at the same time. If your dad isn't a nature enthusiast, a picnic will still provide the stunning surroundings and quality time that you both deserve.


Let him relax – If your father's always out and about, he might appreciate the day just to take a break. Ask him what chores are on his to-do list and take care of them for him. Sometimes something as simple as cutting the grass or painting a shed can take a big load off of his mind!


Donate to a charity – Many dads have a cause that is close to their heart. You may already know your father's favorite charity, or you may have to ask. Either way, making a donation is a kind and fitting way to celebrate your father this year.

What Father's Day gifts should I buy?
Choosing the right Father's Day presents can be a challenging task. Your dad will appreciate you thinking about him and selecting a gift you know he will enjoy. It's best to choose a gift he likely would not buy for himself. That will make his day even more special. Here are a few ideas that you should consider when searching for the perfect Father's Day gift this year.
A meal kit delivery service – If your father is an at-home gourmet, you might want to help him to expand his culinary horizons. Many meal delivery services offer options that will be new and exciting for him to prepare. If he's a pro at cooking already, consider getting high-quality meats or cheeses delivered to give him a great start to cooking his favorite meal.


A smart home device – Everyone needs an easier way to get things done, and a smart home device can help your dad with a wide range of tasks. From playing his favorite music to reminding him about appointments, smart home technology is the ultimate convenience.
A pair of great headphones - Give your dad the gift of incredible audio this year. Music tracks are layered with hidden sounds and rich details that are easily missed using poor-quality headphones. Find a pair that your dad will use often by asking subtle questions like if he uses Bluetooth a lot or listens to mostly rock music. These hints will help you to narrow down your search.


A coffee delivery service – Who doesn't like a good cup of coffee? Give your dad's morning routine a boost by having an outstanding selection of coffee sent right to his door. There are so many services to choose from, and you can customize many of them to match his tastes. A world of coffee awaits!


An e-reader – Taking a book along can make everything from waiting at the DMV to traveling a lot more enjoyable. With an e-reader, your father can take a digital library with him wherever he goes! Pre-load it with some of his favorites or pick up a gift card and let him choose his own novels.
Make sure to celebrate how amazing your dad is with a great Father's Day plan this year. He probably has contributed so much to your life, and now is the time to show him how much you appreciate everything! Also, remember to celebrate the father figures in your life as well. Grandpas, uncles, and close family friends all deserve recognition on Father's Day.