Easter is a great time of year to reach out to your loved ones in celebration. As the season warms and pretty flowers bloom, we can remind one another of how much love we share. Here's how to write the perfect Easter card in just 5 minutes.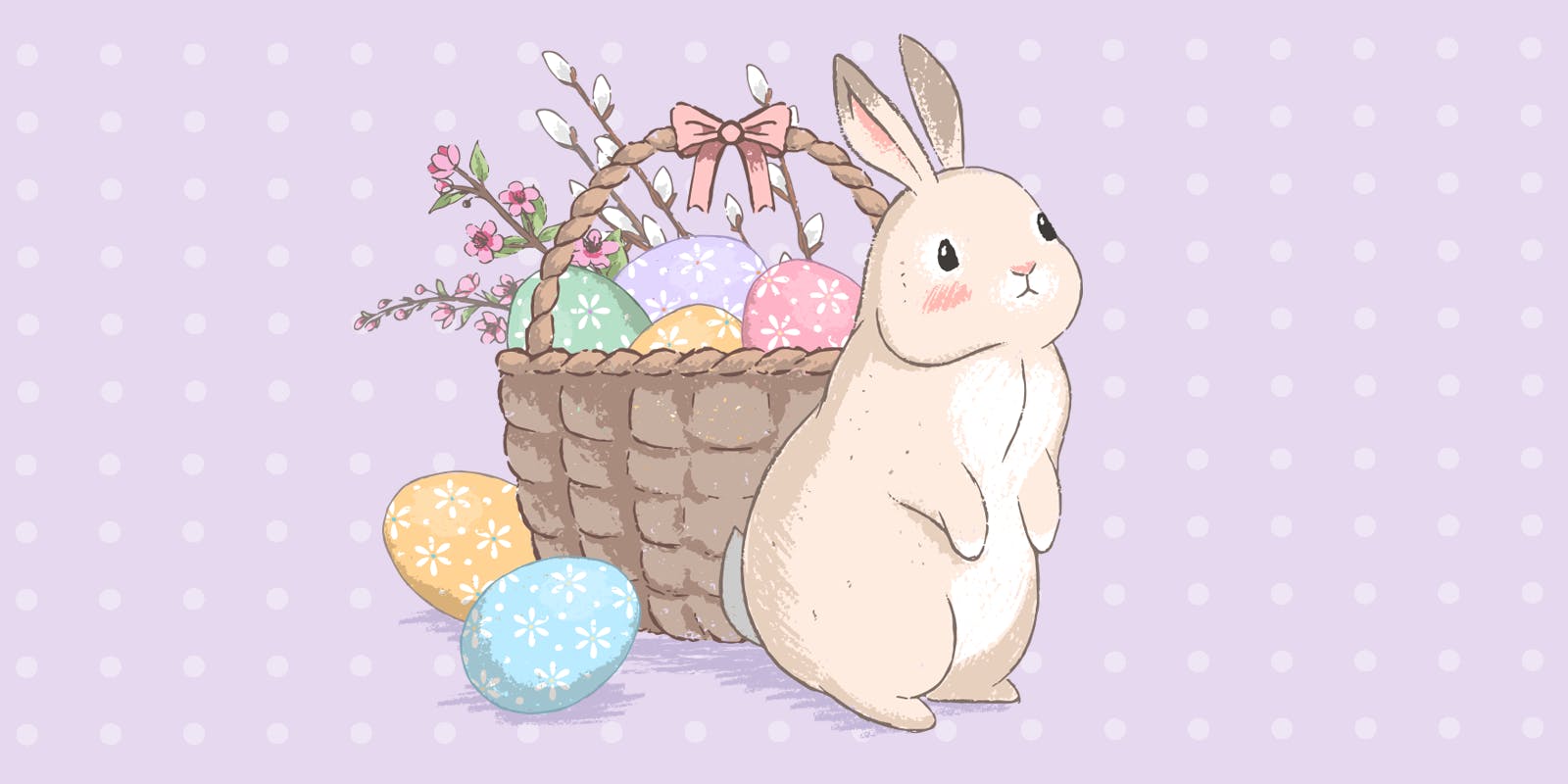 Why Send Easter Cards?
Easter is a Christian celebration and holiday commemorating the death and resurrection of Jesus. For many, the day begins with a celebration at their chosen church services, and then a festive, family meal. Some families will choose to celebrate at restaurants, but others will choose a family-style meal featuring ham, vegetables, potatoes, and bread. Easter typically falls on the first full moon after the Spring Equinox. In 2022, Easter falls on Sunday, April 17. Here are the upcoming Easter holiday dates:
In 2023, Easter will fall on Sunday, April 9
In 2024, Easter will fall on Sunday, March 31
In 2025, Easter will fall on Sunday, April 20
Mark your calendars so that you can have Easter ecards delivered at the right time!
During the Easter celebrations, there will typically be an Easter egg hunt during which children will search a specific area for dyed, hard-boiled eggs. There may be a visit from the Easter Bunny with candy and treats, and some will give small gifts to one another. Read about more Easter traditions here.
What To Write In An Easter Card
Easter greetings can be funny and sweet, nostalgic, or even a little irreverent. The first thing to consider when sending Easter messages is the person you are sending the greeting to. Do they like fun, silly cards? Are they more serious? Would a classic or a nostalgic Easter e-card be a better choice? Whatever their aesthetic choice, you'll find a great selection of Easter cards online.
Once you have chosen the right card, it's time to start writing. Here, you will want to consider the tone of your message. The tone of your message should match the card decoration. Should it be a sweet Easter message like something you'd write to your mother or a favorite, elderly aunt? Or, if your loved one is younger, would a funny Easter card be more in tune with the holiday spirit? Here are some great ways to start your Easter message:
"Hoppy Easter!"
Celebrate the Easter season with joy and wonder!
Wishing you a happy and healthy Easter season!
Happy Easter!
He has risen, Happy Easter!
Sending a warm, Springtime hello this Easter Sunday!
After the greeting, write a message telling your loved one that they are missed and how you could be together this year or next.
Final Checklist For Sending Easter ecards
Before you hit send, remember to double-check the following:
Are the email addresses – yours and the recipient – entered correctly?
Make sure you entered the correct day and clicked the "AM" time period so that your Easter greeting arrives at the right time.
Make sure you signed the card – you don't want your loved one to wonder who sent this Easter ecard.
The Easter season is a time of hope and promise. What better time is there to send a bit of hope and love to those who are special to you? You can celebrate together or apart. In fact, here are some wonderful ways to celebrate Easter at home.
No matter what your faith, this season is a wonderful time to reach out to your loved ones to remind them just how much they mean to you, and to draw closer to one another, even if you're miles apart.