The air is getting warmer and flowers are starting to bloom, which means it's almost Easter!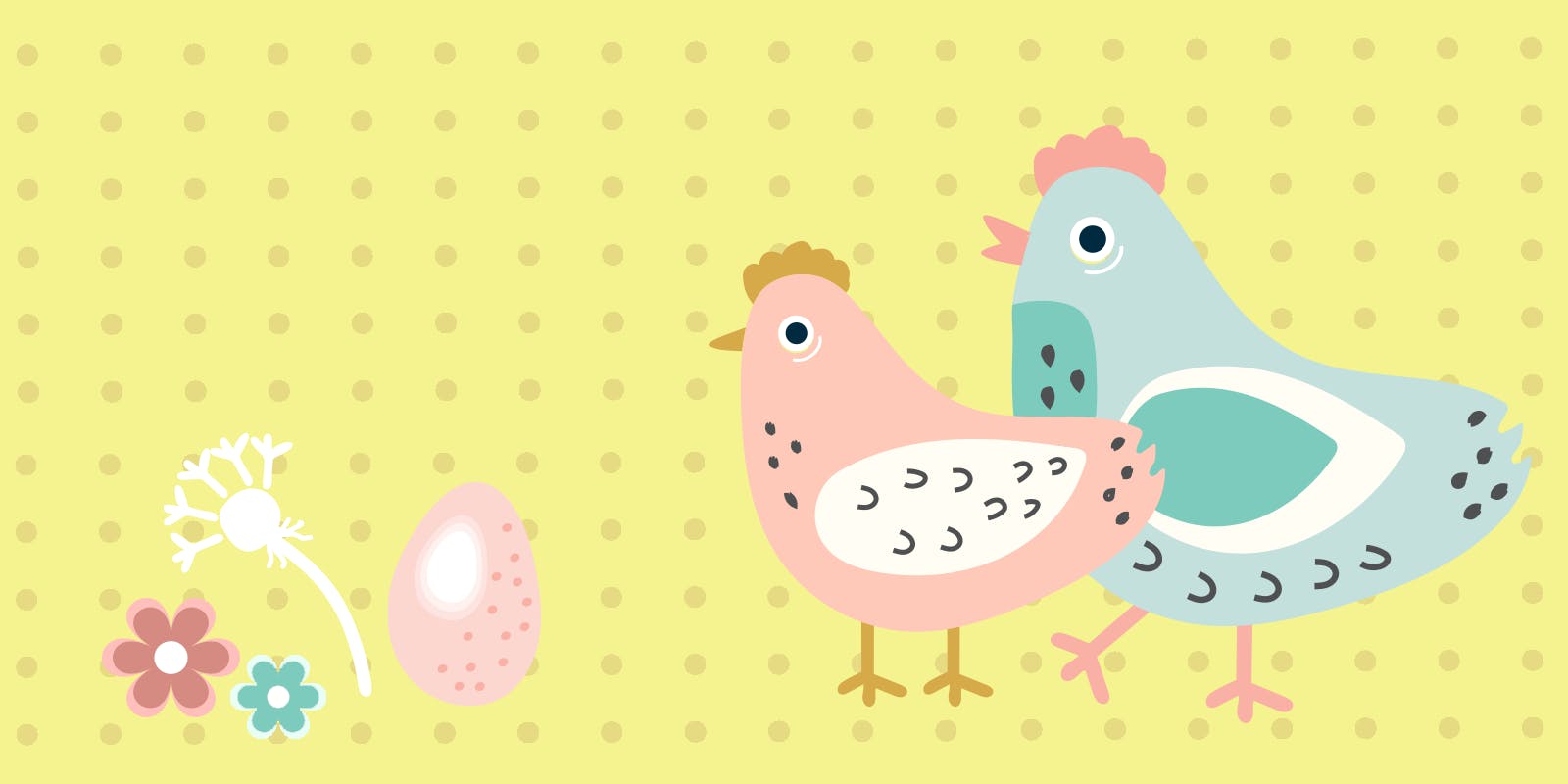 Spring really is one of the most beautiful seasons. As nature wakes up from its winter hibernation, it also brings one of the most popular springtime holidays, Easter. This celebration is primarily religious, but it has also gained a lot of enthusiasts around the world for its pastel colors, adorable chicks and bunnies, and delicious sweets.

When is Easter
You may be wondering why Easter Sunday falls on different days every year. Yes, this does make it tough to remember when Easter is, but there is a specific reason that Easter's date changes. Easter is celebrated every year on the very first Sunday after the full moon that occurs after March 21st.
In 2022, Easter will fall on Sunday, April 17. In 2023, Easter will fall on Sunday, April 9. It is always best to check the calendar (or do a quick internet search) to see when Easter Sunday will happen in the coming year.
Excellent Easter Traditions
There are many ways to celebrate Easter, and many traditions you can incorporate into your celebration. Here are some great Easter traditions to make your day even more special.
Attending Religious Services – Easter is the culmination of the season known as Lent. While Lent is a time of grief and reflection, Easter is a celebration marking the day that Jesus was resurrected. While there are religious services during the entire season of Lent, one of the largest is the Easter service. Many churches are filled with beautiful flowers and joyful songs on this very important holiday. One of the most popular ways to celebrate Easter is to attend a morning mass.
Meeting the Easter Bunny – You have probably seen the funny photos of children meeting the Easter Bunny for the first time (with mixed results). Those photos with the Easter Bunny create memories for you and your family to enjoy for years to come. Make sure your child is comfortable meeting the Easter Bunny in person first (maybe walk by a few times to show them the bunny is nice) so you're sure to get a happy picture!
Dying Easter Eggs – Why dye eggs on this holiday? Because eggs represent new life! Whether you celebrate the religious aspect of the resurrection of Christ or you want to show your celebration of new life during the spring season, dying eggs is a popular family activity. Luckily, there are many egg dying kits on the market that you can choose from. Make sure you have lots of hardboiled eggs, cups for different colors of dye, and it's probably best to cover the table in a newspaper to catch any drips.
Making Easter Baskets – When your children wake up on Easter morning, the first thing they'll look for is a surprise from the Easter Bunny. Give them an extra special treat by making them Easter baskets. These baskets don't have to be anything fancy, just get some fake grass (sold in most craft or drugstores) some chocolates, and maybe a toy or two. Then, hide the basket around the house for them to find. It's a fun way to begin your Easter!
Attending an Easter Egg Hunt – While using the eggs you've dyed for an Easter egg hunt isn't a popular option anymore (since who wants eggs that have been sitting in the sun?), there are many alternatives. Stores sell plastic eggs that pop open so you can fill them with Easter treats. Get things like jelly beans, chocolate eggs, and little trinkets to fill the eggs. Then hide them around the house or outside and let the kids have a ball. Don't forget to count how many eggs you hide, so you'll know when they're all scooped up.
Hosting a Brunch – The kids might not still be hungry after finding all of the Easter eggs and eating the treats inside, but their parents sure will be! Hosting an Easter brunch is an excellent way to gather everyone together and herald in the spring season. Traditionally, ham is eaten on Easter so don't forget to make some! If you don't want to cook a full ham, then ham and scallop potatoes make a great side dish. To invite your friends and family to your Easter brunch, you can send them beautiful Easter ecards. It's an easy way to ensure everyone knows they are on your guest list. Check this article if you'd like to 
Attending an Easter Parade– Who doesn't love a parade? Easter is a fantastic time to enjoy a parade because the weather is often much better than at other times of the year. Check your city's events schedule to see if a parade is happening in your area. Bonus points if you wear a festive Easter hat! If you can't find a parade happening near you, you can always watch the Judy Garland classic movie, Easter Parade, to celebrate.
Planning Your Easter Celebration
Easter is typically a time for families to gather together and observe the holiday. It is important to plan your Easter celebration early so that you are certain to have the day you envisioned. Many restaurants fill up on Easter, so if you plan on going out make sure to make a reservation. Additionally, many churches have modified service schedules on Easter Sunday. If you plan to attend an Easter service, check with your church to see when they will be hosting Easter mass. It will only take a bit of planning to have a wonderful Easter this year!