Make this Easter EGGstra special by planning a celebration filled with fun right in your house!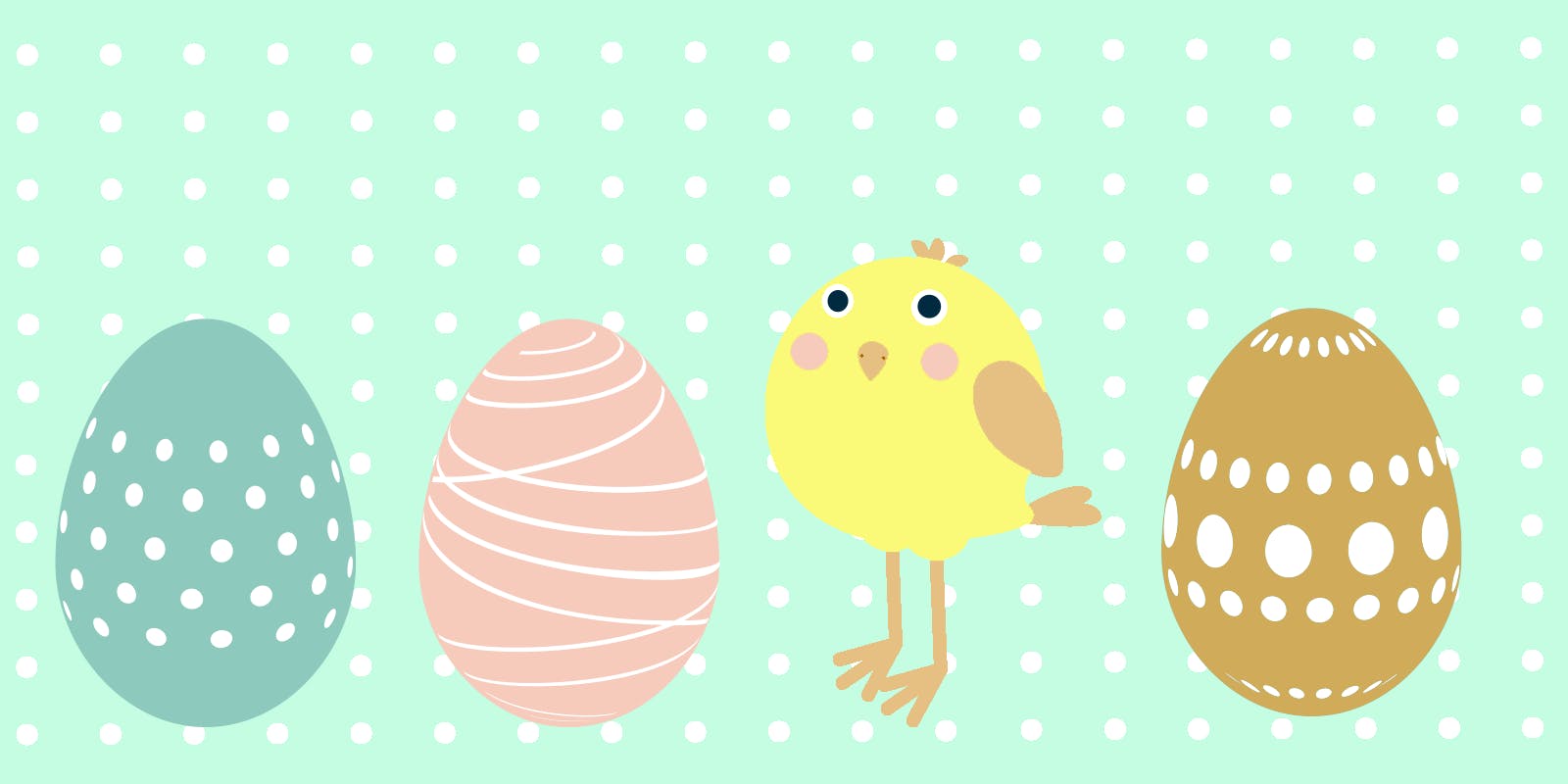 Easter season is filled with wonderful traditions. Many of our favorite ways of celebrating Easter can be enjoyed from the comfort of our homes especially, if one is willing to roll up their sleeves and get creative. Luckily, there are tons of different craft, cooking, and gifting ideas that will brighten up your spirits this Easter season.
Here are a few ideas to help get you started.
Join a virtual Easter mass
Don't miss the Easter mass! Find your local church on Facebook. Some churches could even have their Easter Sunday mass transmitted via their own websites. You can arrange with your extended family members which church you all favor, so you all can participate in the event and celebrate the occasion, no matter where you live. Send them an invite to the mass by sending them a religious ecard in advance. Have you checked which of the TV and radio channels will be transmitting? You'll be surprised how many possibilities there are to join the mass this Easter Sunday without leaving your living room!
Have a Feast
Put those cooking skills to good use! Many people do not get the time to prepare a nice, homecooked meal that often. Cooking an Easter brunch or dinner is an excellent activity with a delicious reward at the end. Whether you have time-tested family recipes that you enjoy, or you have found something new you want to try out, now is the perfect time. If you are not interested in cooking, there are many restaurants and bakeries that will prepare and deliver a tasty Easter meal right to your doorstep – no cooking skills required.

Send Your Greetings
Easter is a great opportunity to send a sweet, funny, or even vintage ecard to all of the people in your life. Plus, there's no need for postage or even to venture out to the store for a card. These digital treats are filled with music, animation, and perfect for all ages. In fact, there are ecards tailored to match everyone in your life. All you need to do is include a heartfelt message, add the recipient's email address, and send it! You'll enjoy previewing the cards and matching them to everyone on your list.


Dye Easter Eggs
This is a classic Easter activity that you can do right at your own kitchen table. All you need is hard-boiled eggs, food coloring or a dye kit, water, vinegar, and lots of mugs. It's easy to make beautiful eggs in just minutes, and you can even get fancy with your designs. With a myriad of online tutorials and a lot of different options like decorating with stickers or wax crayons, the possibilities are virtually endless.
Plan an Indoor Egg Hunt
Easter egg hunts are delicious games of hide-and-seek. Get plastic eggs, fill them with candies, stickers, small toys, and so on, and hide them around the house. It's a good idea to keep track of how many you have hidden, so you know when they have all been found. If a standard egg hunt is too easy, make your game more complicated with riddles and puzzles to solve that reveal where the eggs are hidden.


Make Chocolates
Making adorable Easter chocolates is surprisingly easy and will save you from eating an entire giant chocolate bunny in one sitting. With some special candy-making chocolates and candy molds, you can make custom treats to match your taste. Since it's pretty easy to do, you can make small batches or vary the flavors for different types of delicious treats. These also make great gifts, so be sure to save a few!
Decorate Baskets
Creating a beautiful place for your candies and gifts to rest can be a fantastic Easter activity. You might want to start a few days earlier than Easter Sunday to make sure you have time to admire your creation. All you need is a plain wicker basket, craft supplies, and some imagination! You can pick a theme like shabby-chic, bunnies, spring flowers, and more. If you have kids, this is an ideal activity for them as well. Let them personalize their baskets with whatever suits their taste. If you don't have basket filling, don't worry! You can easily make some by cutting up strips of newspaper and accordion folding them, making the perfect cushion to nestle chocolates and toys in this Easter.


Host a Virtual Party
If you can't physically be with friends and family at Easter, this is the next best thing. With so many online platforms offering group video chats, everyone can get in on the fun. Send out digital invites and encourage your "guests" to dress in Easter theme. You can even bring your own meals and eat together for a virtual dinner. If there will be children joining, make sure there are fun activities for them too, like guessing games or crafts they can do and share with the group.
Watch Classic Movies
Did you know that there are actually Easter movies? Many people assume that Christmas and Halloween are the biggest movie holidays, but Easter films are wonderful as well. From uplifting animated films to old Hollywood Easter-themed productions, there are so many movies perfect for this holiday. Sit down with some chocolate and have a marathon of your own.
Volunteer and Send Joy
You don't need to leave the house to spread some springtime cheer. Many nursing homes, children's organizations, and hospice centers are looking for volunteers to send positive messages. You can sign up to send cards or even call and chat with someone to make sure they have a happy Easter! It only takes a few minutes of your time but will undoubtedly brighten both their day and yours.
Easter ushers in the spring season and gives you the chance to prepare for the summer ahead. Celebrating the holiday at home with some tasty chocolates, beautiful eggs, and a fun movie is certain to put you in a positive mood. Enjoy this Easter, and don't forget to share the holiday cheer!