Get your green outfits ready, St. Patrick's Day is just around the corner.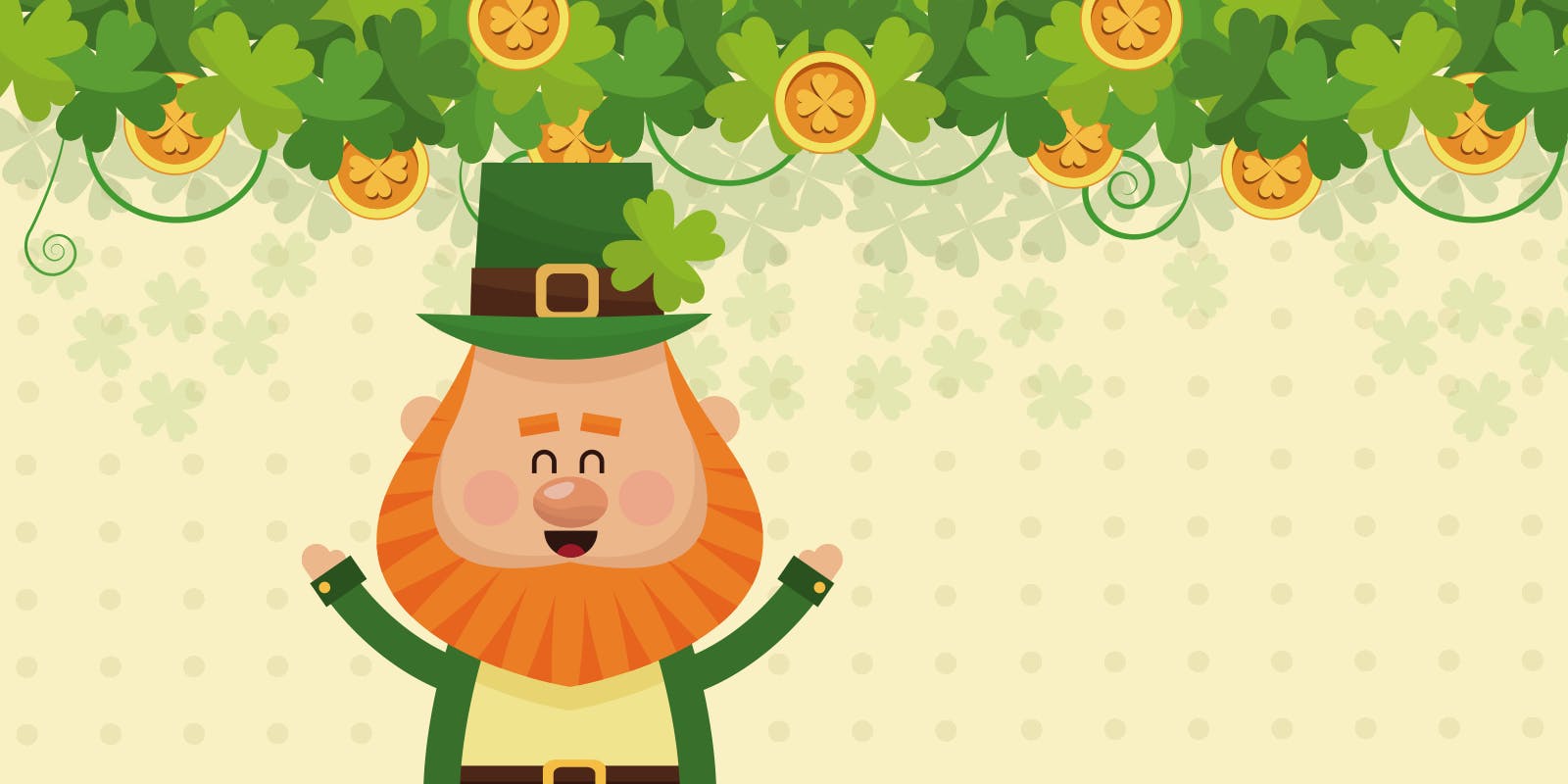 When is St. Patrick's Day
Luckily, this holiday is pretty easy to remember since it always falls on March 17thevery year. While the day of the week changes, the actual date does not. Since the holiday often involves parades and celebrating in local restaurants and pubs, some cities schedule the festivities on the weekend before or after the 17th. Check your local event calendar to make sure you don't miss out on all of the fun!

What Is the History of St. Patrick's Day
Interestingly, St. Patrick's Day celebrates the feast day for Ireland's patron saint. You guessed it – his name was Saint Patrick! After a tumultuous life, St. Patrick worked to convert the citizens of Ireland to Christianity way back in the 400's. However, St. Patrick's Day didn't become official until much later. In 1631, the feast day was made official by the Church. Many, many years later we still celebrate this important Irish holiday. In fact, it is so popular that it is observed not just in Ireland, but around the world.
What are St. Patrick's Day Symbols?
St. Patrick's Day has a lot of very distinct symbols associated with it. To help you plan your day, here are a few symbols to include in your outfits and decorations.
Shamrocks– Also known as clovers, these little plants grow in Ireland. While they are commonly found with three leaves, the four-leaf clover is said to be extremely lucky. Maybe you will find one this St. Patrick's Day!


Leprechauns– These mythical creatures are supposed to be quite small and not very friendly. However, they are quite popular because they own pots of gold that you might be able to get your hands on. If you see a rainbow and follow it to the end, legend has it you will find the Leprechaun's gold.


Green– Perhaps the most famous symbol of Patrick's Day is the color green. Since green symbolizes Ireland, it is the perfect color to represent this Irish holiday. Many people say if you don't wear green on the holiday then you will get pinched. It's probably best to wear green on March 17th, just in case!

How to celebrate St. Patrick's Day
Not sure the best way to celebrate St. Patrick's Day? There is a wide range of options depending on what you enjoy! Here are a few ideas and tips to make this St. Patrick's Day your best yet.


Send Patrick's Day ecards– Remind your friends, family, and other loved ones that it's time to celebrate. Whether or not you are Irish, you can spread the luck this St. Patrick's Day. Sending ecards is a simple and fun way to put a smile on someone's face. With lively, engaging, animated, and customizable ecard options, you are certain to find the perfect card for everyone in your life!


Attend a Parade– Many major cities hold big St. Patrick's Day parades filled with fun floats, bands, and great costumes. Revelers often add to the exciting atmosphere by wearing their own St. Patrick's Day fashions to the parade as well. You can even go a step further and become a part of the parade. Find out if any of the groups or organizations you are a part of participate in St. Patrick's Day parades. Then, you can volunteer to help!


Dress the Part– A big part of this holiday is wearing certain outfits. In addition to the common Green shirts and Shamrock attire, some people choose to take things a bit further. If you are looking to really stand out this holiday, you can try dressing up like a Leprechaun. Gather your friends and get a few Leprechaun costumes to wear to the parade. It'll take your celebrations to the next level and give you some really memorable photos.


Organize a Pub Crawl– If your group of friends is over the legal drinking age, a pub crawl or bar night is a very popular way to celebrate Patrick's Day. Many bars and restaurants have specials for St. Patrick's Day, you might even find a green-colored beer! Plan your pub crawl route beforehand and remember to be safe and drink responsibly.


Make a Craft– If you are looking for fun Patrick's Day activities and you have children, crafts are a great way to get in the spirit. Since the Shamrock is a popular symbol of St. Patrick's Day, why not make some to decorate your house? All you need is green construction paper, scissors, and markers or glitter glue to decorate them. There are many Shamrock patterns online that you can print out to make the crafting process easier.
Cook Themed Foods– Another entertaining way to celebrate St. Patrick's Day is to make delicious themed foods. There are a few types of foods you can make depending on how much you like to cook. If you are looking for something simpler, try adding green food coloring to the things you usually make. Adding food coloring to things like icing or oatmeal will look fun and festive without requiring too much extra work. If you really enjoy cooking, why not try traditional Irish foods? Things like stew and Irish Soda Bread are delicious ways to celebrate the day.