We've compiled the top list over the strangest Christmas traditions around the world so Christmas doesn't always have to be about baking cookies or singing carols.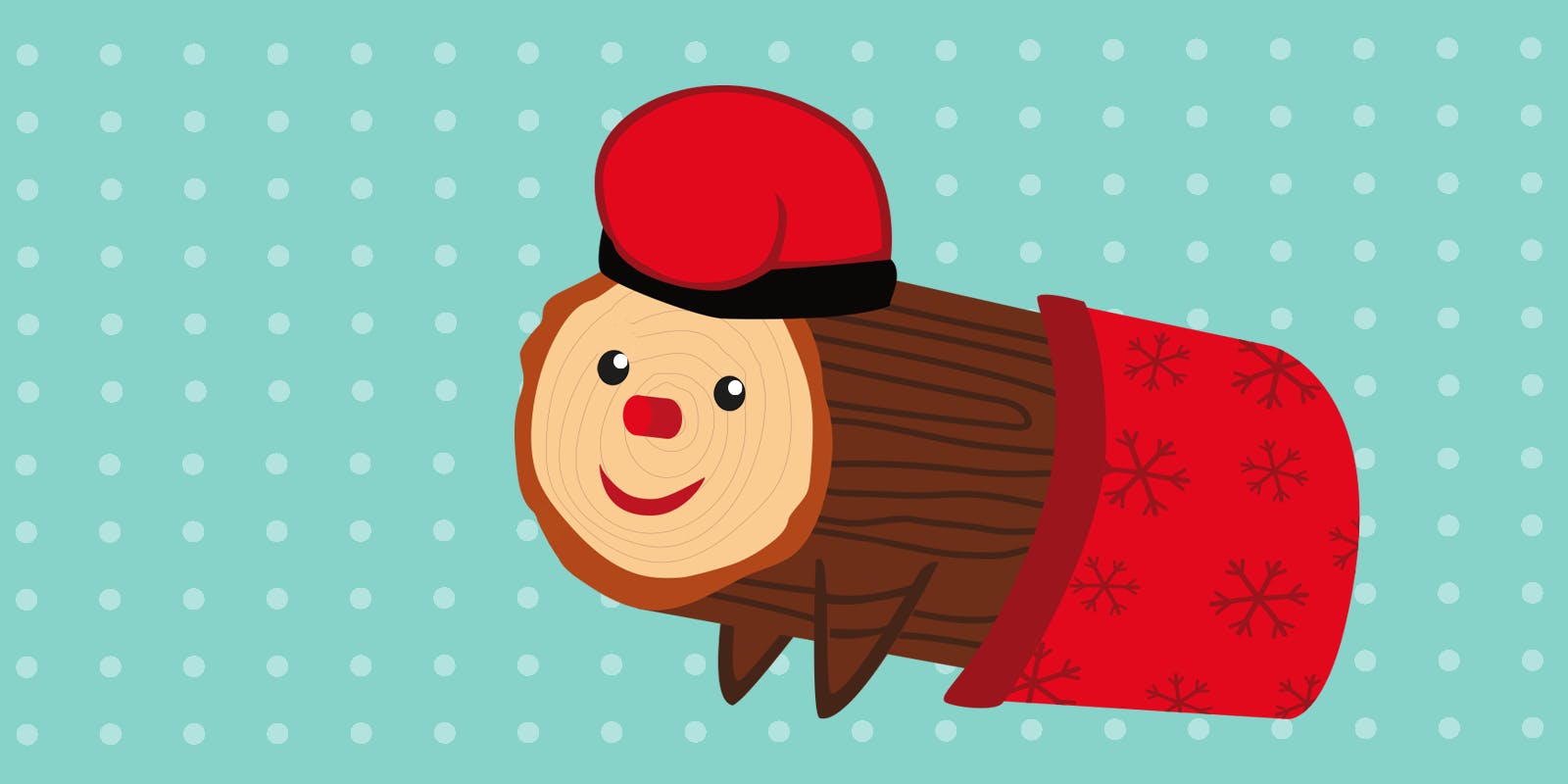 Most of us think of the holidays as a relaxing time to spend with family. In some parts of the world, though, you won't find people caroling in neighborhoods, baking cookies, or even putting up gaudy light displays. Instead, they might just haul out a horse skull or play a few tricks before St. Nicholas arrives. However you celebrate, sending a "Happy Holidays" ecard is a great way to stay connected and remind your loved ones that you care. 
Here are the best ways to celebrate the holidays around the world.
Radish sculpting in Mexico!
If you like to compete with family and friends, the Noche de Rabanos, or Night of the Radishes, might be perfect! This annual event takes place December 23 in Oaxaca, Mexico. The tradition began in the 1800s. Food vendors wanted to entice customers to buy more produce, so they began carving oversized radishes into different scenes. Then, in 1987 the Oaxaca governor, Francisco Vasconcelos, created an official contest! According to the rules, the artists and vendors cannot begin carving until the morning of December 23. That night, the finished carvings are displayed and judged. Winners are chosen from categories that include kids, adults, new carvers, and experienced artisans. 
How to incorporate Night of the Radishes in your celebration: 
Buy the radishes, cutting utensils, and a grand prize. 

Determine who will carve the radishes and who will judge the event. 

Set a time limit. Radishes begin to wilt within hours of being cut, so set a time to start carving and a time to finish. 

Judge the carvings and award the prize!
Some holiday traditions aren't about competition and they aren't about being good. In several countries around the world, the holiday season has its share of trolls, tricks, and niceness "enforcers"! Here are a few!
Reminders to be good for St. Nick! 
In Austria, a beast named Krampus watches all the little boys and girls to make sure they really are being good as the holiday season approaches. 
Starting in the Middle Ages, the story of Krampus, a hairy and horned beast, began to circulate. According to legend, Krampus would wander the countryside looking for good and bad boys and girls. He would report the good children to St. Nicholas, who would bring them a present. But, when he found bad children, he would put them into his wicker basket and drag them through the snow to teach them a lesson.
Today, the Krampus is celebrated on December 5, which is the Feast of St. Nicholas. In many Austrian cities there will be parades of St. Nicholas and Krampus through the streets, reminding the kids to be good through the holiday season. 
In Iceland, you might find The Yule Lads parading through the street performing tricks and being generally mischievous as they await Father Christmas' arrival. The Yule Lads appeared in Iceland for thirteen nights leading up to Christmas. Children would leave a shoe on their windowsill, and if the child was good the Yule Lad would fill the shoe with candy. If the child was bad, the Yule Lad would fill the shoe with rotten potatoes! 
Each of the 13 Yule Lads has a very distinct personality, and in addition to giving presents - or gross potatoes! - they may play other tricks on the people:  
Sheep-Cote Clod: He tries to take milk from the farmer's ewes

Gully Gawk: He steals the foam from buckets of cow milk

Stubby: He steals food from frying pans

Spoon Licker: Licks spoons (ew!!)

Pot Scraper: He licks unwashed pots until they look clean

Bowl Licker: He steals bowls of food stored under the bed 

Door Slammer: He's loud and slams doors to wake the household 

Skyr Gobbler: He eats all the Icelandic "skyr" or yogurt

Sausage Swiper: He steals sausages 

Window Peeper: He creeps by your windows and will steal what he likes

Door Sniffer: He has a nose for sweets - don't leave any cakes, cookies or pies out!

Meat Hook: He's very fond of smoked lamb and will eat any that he finds

Candle Beggar: He loves candles and will steal all he can find!
In Wales, there is a very odd custom - going caroling with a dead horse skull! The earliest recollection of this tradition, during which men go caroling, is in the early 1800s. According to legend, men would use a either the skull of a dead horse or a depiction of a horse skull carved from wood, and drape a white sheet over it. Then, they would carol in the streets, and sometimes even should insults at one another! The celebration is called Mary Lwyd and has resulted in many poems and even artwork depicting the event. No one knows why the tradition was begun, but some say it was to chastise those who were doing bad things through the year. 
Meanwhile, Norwegians, have a tradition for keeping these evildoers - and maybe a few witches, too, away from their homes! Because witches tend to get around by riding on brooms, and because Norwegians believed that witches and other evil spirits roamed about on Christmas Eve, they began hiding all of their brooms. We guess thats one way to get out of cleaning over the Christmas holiday!
Holiday Treats
Of course, not all holiday traditions are about separating the good from the bad. Some are simply about having good food! 
Catalonia's caga tio is one such tradition. Caga Tio, which translates to "pooping log" sounds odd but is actually pretty sweet. Starting on December 1, stores and craft vendors will begin sharing logs with funny faces carved into them; some will also wear a Santa hat, and will have four wooden legs so that the whole thing resembles a dog. The "log" is hollow at the back and stuffed with sweets, mostly turrons, which are a nougat-like sweet. When you hit the log, a turron falls out for you to enjoy! 
No one knows what started the "pooping log", but it sure sounds like something the kids would enjoy! 
Japan's fried chicken tradition is fairly new. It began in the 1970's with the American fried chicken chain, Kentucky Fried Chicken, was expanding into Japan. They ran an interesting campaign that really caught on with the locals: it was to have a party with a bucket of chicken (for the kids) and wine (for the adults). Japanese people thought this was a great idea. Now, every Christmas day, families will gather to eat buckets of American fried chicken, drink wine, and spend time together! But don't think they're just eating chicken - the Japanese celebration also includes a commemorative plate and each year the sides will change from the traditional mashed potatoes to other celebratory foods!
Whether you decide to incorporate some of these weird holiday traditions with your festivities this year, or keep it simple with holiday ecards, you'll find the perfect sentiment for your family gathering here. You can choose from an assortment of pre-created holiday cards for Christmas, or Hanukkah, or you could make your own ecard here.