Going caroling, baking yummy desserts, and sending holiday ecards are more traditions that can be found around the world, however, there are some traditions that are specific to certain regions.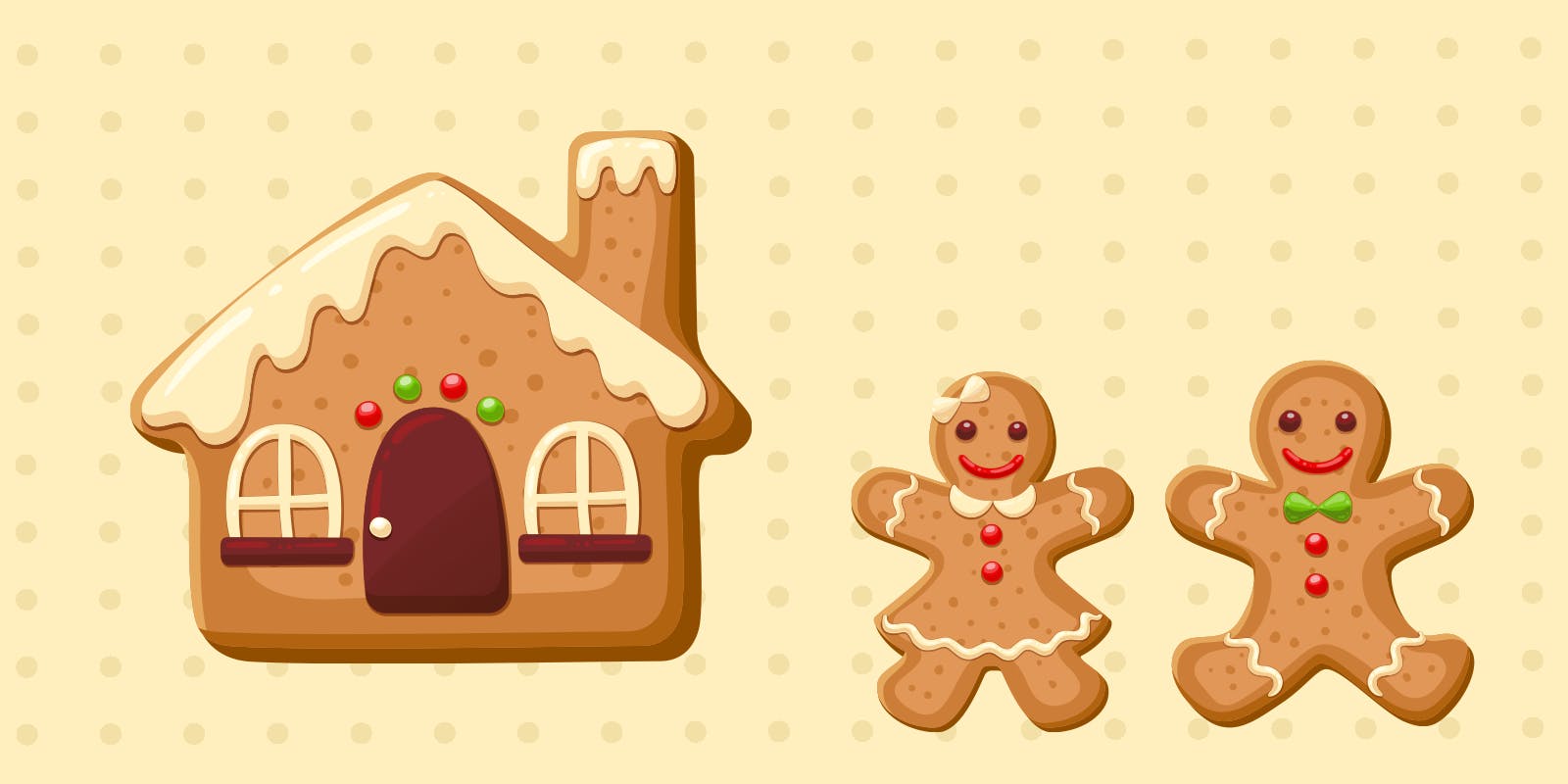 Christmas traditions around the world hold many similarities. Many cultures will decorate pine trees, exchange gifts, and spend extra time with loved ones. In Iceland, many celebrate Christmas Eve with the Jolabokaflod, an exchange of books. They then read these books all through the night. Many Christians celebrate Christmas Eve by attending church services and masses at midnight, to ring in the Birth of Christ. Going caroling, baking yummy desserts, and sending holiday ecards are more traditions that can be found around the world, however, there are some traditions that are specific to certain regions. Here are a few of them.
Christmas traditions in Great Britain
In Great Britain, people greet one another during the holiday season with "Happy Christmas". Many will also go to see a traditional pantomime show, which is a variety and comedy show with singing, dancing, and many jokes. Christmas Day is traditionally spent with family and friends, sharing a meal of roast turkey or duck and enjoying mince pies and plum pudding. Many will watch the traditional Christmas message from Queen Victoria. Boxing Day, which is observed on December 26th, is another official holiday, but is much quieter and typically spent with only close family.
Christmas crackers are another Christmas tradition. These crispy crackers are shared after the main dinner course. Two people will take a corner of the cracker and twist until a small present falls out. No matter what other traditions are observed, sending holiday ecards is a favorite tradition, especially when friends or family can't be together in person! Learn how to write a fun winter ecard in just five minutes here. The most popular Christmas ecard in Great Britain is 'Tis the season.
Christmas traditions in Ireland
You may not hear "Merry Christmas" in Ireland this time of year. Instead, you're more likely to hear the traditional Gaelic greeting of "Nollaig Shona Duit". This translates to "Merry Christmas to you". In Ireland, people celebrate in many ways. They decorate their homes, and many leave a candle burning in their front window. This candle reminds many Irish of Mary and Joseph who were turned away at the Inn in Bethlehem.
Not only do the Irish decorate their homes, like many other countries, but they decorate public places. Businesses take great pride in decorating their sales windows, decorating restaurants, and many other public places to celebrate the holiday season. The Irish like to sing Christmas carols in groups.
Irish people are also more likely to leave Santa a pint of Guinness and mince pies than milk and cookies like in many other countries, but like many other countries, they spend much of their time over the holidays with close friends and family. Many will reminisce over the 'old days', sharing stories and singing traditional Christmas carols.
Many Irish Christmas traditions are based on religion. You will find many religious Christmas cards here.
Along with caroling and spending time together, sending holiday greeting cards is another great Christmas tradition in Ireland. 
Christmas traditions in Canada
Christmas in Canada is filled with cookies and baking! Canadians greet one another with a traditional "Merry Christmas", but in the French provinces they will say "Joyeau Noelle". Many families will host lavish cookie-baking parties. At these parties, everyone brings a cookie recipe. Once baked the different cookies and recipes are exchanged.  
Another tradition in Canada is the sharing of Christkindl stories; this tradition began in Austria, where people would share stories of messengers who told of Christ's birth. Many Canadian Christmas traditions are nostalgic, and you will find many nostalgic Christmas ecards here.
Canadians love to celebrate the holidays with the people they love, and sending Christmas ecards is part of their much-loved traditions!
Christmas traditions in the US
Christmas in the United States is all about giving, family, and decorations. Many families go all out with outdoor decorations - they will wrap trees in fairy lights, put huge inflatable Santas in their yards, and many other larger-than-life decorations. They also decorate the inside of their homes with Christmas trees, wreaths, and swags of greenery and lights. Popular Christmas ecards might feature stars and wintry scenes or even snowmen. Learn everything you need to know to write the perfect Christmas ecard here. 
Many Americans go caroling together in groups on Christmas Eve, singing in their neighborhoods or visiting nursing homes to share the holiday spirit with others. Christmas Day is traditionally spent with family or close friends, exchanging gifts and eating a big meal of ham or turkey and trimmings like sweet potatoes, green beans, and macaroni and cheese. Sugar cookies with icing are the traditional dessert, and most Americans greet one another with "Merry Christmas" this time of year.
Sending Christmas cards is a huge tradition in the US, especially when friends or family members can't gather together. The most popular Christmas ecard in the US is Wishes.
Christmas traditions in New Zealand
Christmas in New Zealand is quite different than the rest of the world. First of all, it is summer on December 25, so there is no chance of snow. New Zealanders like to greet one another this time of year with the Māori greeting "Meri Kirimete"! While most people decorate traditional pine trees in their homes, many holiday ecards and other decorations feature the New Zealand Pōhutukawa tree, which buds with brilliant red flowers each December.
Because the weather is warm many New Zealanders celebrate Christmas with an outdoor barbecue or beach picnic, and as they do in Great Britain celebrate with only close family on Boxing Day.
While Santas in New Zealand are more likely to wear flip flops than black boots, and sing carols translated into Māori or lyrically changed to celebrate sand, surf, and summer rather than snow and colder weather, New Zealanders love to celebrate together. The holidays are a special time in New Zealand, and people love to send holiday ecards as part of that tradition. 
Christmas traditions in Australia
Like New Zealand, Christmas in Australia is warm and filled with a lot of outdoor time. Many Australians greet one another with the traditional "Happy Christmas" and have a big celebration with friends and family, but that dinner will most likely feature prawns and other seafood than roast turkey, duck, or ham! Summer-themed holiday ecards are a fun way to celebrate the season in the Southern Hemisphere.
In Australia, Santa is likely to deliver packages on a surfboard or wear board shorts than wearing a heavy, red suit. Australians also like to take road trips either to see family or to meet up with family at the beach, so car rides are a big part of their holiday, and they'll sing Christmas carols while they drive.
Many Australian Christmas traditions have to do with getting outside - and who wouldn't want to enjoy summer sunshine at Christmas? Another favorite tradition is sending ecards to loved ones. One of the most popular Christmas ecard in Australia and New Zealand is At the beach.
However you want to celebrate the holiday season, it can be fun to add in traditions from other countries and regions. For those that you can't see in person, sending a holiday ecard is a wonderful way to celebrate. You can make your own holiday ecard by uploading a special picture or message. If you are looking for inspiration of what to write, see our Complete guide to Christmas ecards.